This Week In Trailers: Good Vibrations, One Eyed Girl, Please Subscribe, Craig Gass: The Worst Comedy Show Ever, About Sunny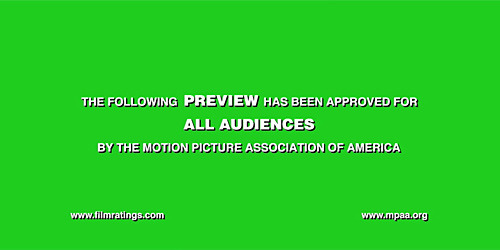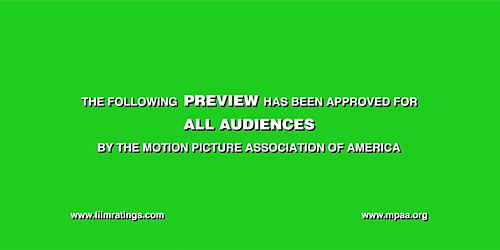 Trailers are an under-appreciated art form insofar that many times they're seen as vehicles for showing footage, explaining films away, or showing their hand about what moviegoers can expect. Foreign, domestic, independent, big budget: What better way to hone your skills as a thoughtful moviegoer than by deconstructing these little pieces of advertising? This week we get punked in Ireland, question our sanity in Australia, go global but act local with YouTube, laugh at a man who does Gene Simmons better than Gene Simmons, and cry to ourselves as a mom tries to flip her kid for cash.Good Vibrations Trailer
Fact, I've been waiting for this trailer. For a long time. A really long time.
I don't know what it was about the promo shots, the stills, the premise but there was something interesting about Lisa Barros D'Sa and Glenn Leyburn's follow up to 2009's Cherrybomb. True to form, there isn't a damn person I recognize in this production and, thankfully, I don't mind one iota. The flow is so wonderfully crafted that you hardly mind not knowing the players.
There's a certain joyfulness when you watch this trailer that you hardly notice that this is a real history lesson in the varying permutations of how punk spread across the globe. It's amazing how well it tells its story while weaving in the things that were happening in 1978 that made this such a moment in time. We don't know all the details, we don't know how this thing really begins or ends, and we're just given the middle, the meat, to sell us on a movie that looks to be a fun romp with one amazing soundtrack.
Kudos for strategically placed pull quotes that don't linger long but allow you just enough justification to keep going to the next scene because, by the time they're done, it's done. Could not be looking forward to seeing this more than I already am.
About Sunny TrailerBryan Wizemann gets a high five today.
Anyone who's even tangentially knowledgeable about what it's like to own a child, have one under contract, or possess one on loan, know that a really good story that deals with how their innocence might be taken away is ripe for great drama. Bryan might have got it right, ultimately, but if we're only talking about the trailer I'm pretty sure I felt my blood slowly coagulate knowing what might be on the horizon for these players. Utterly heartbreaking and captured so well.
There's something about the way we slowly snake to an fro as we gauge what's happening with everyone, getting pretty certain this is about a woman who's down on her luck and is making a go at trying to raise this little girl, and it's about when the subject turns to money that I feel that tingle in the back of my reptilian brain. The thought of selling your kid to make things better being, you think, the only viable option to give everyone a shot at something better that's the killshot. It's devastating. Lauren Ambrose looks absolutely electrifying and this one of the films that is on my watch list.
And that kid asking "Where are we going?" at a minute, twenty? Heartbreaking and so effective.
Craig Gass: The Worst Comedy Show Ever Trailer
I am a fan.
Of course it's because of Craig Gass' impressions and his unorthodox way of practicing comedy that doesn't conform to the usual methods we all are accustomed to. What is so interesting about this trailer is how raw it is. There's a certain DIY aesthetic that runs through it but it works. Craig is selling this moment the way he should: it's a dump, it shouldn't work, the audience isn't in velvety theater seats, but, this is where he cut his teeth.
With all too brief cameo from Mike McCready of Pearl Jam you wonder exactly what he has to do with this. However, the slapdash way in which this all comes together still kind of amazes me as this is usually the kind of trailer I would rail against. Discordant moments and blurbs of bits that only hint at a comedy show, this may very well be the most daring piece of marketing or one of the dumbest. I'm still trying to figure it out.
One Eyed Girl Trailer
I want to know more about Nick Matthews.
Nick is the director of this movie and what's so damn remarkable about this trailer is how much it ISN'T going to tell you. Nay, not how much it isn't telling you, but how much it can get away with not revealing at all. I've said it many times before and it bears repeating: it's a ballsy move.
You're either in or you're out with a non-narrated, non-interstitial sing song-y trailer that simply just is. It's there for you to experience and, hopefully, not be able to shake the feeling after it's over. Luckily for this trailer, I can't shake it.
If you forgive the shot of the protagonist punching a hole in the wall and his taking a long drag off a bottle of the hard stuff, its definitely evocative. There are emotions at play here that come across naturally and don't feel forced. What's more, shiznit gets real as we progress. This isn't just some inner turmoil, psychological wrestling, introverted kind of stuff. When the guns come out the tension is absolutely ratcheted up a few notches.
I don't know what in hell is happening here or who the hunted is here or who really is the prey but, bottom line, I love it. There's an ambiguity built into the build up and it's masterfully handled. Whether or not that actually pays off, that's kind of irrelevant. What matters is that it establishes its mood and a tantalizing taste of where the narrative is going.
Please Subscribe Trailer
I've always been fascinated by how people are able to rack up millions of views on YouTube for things I would consider the mundane musings of regular folk.
Director Dan Dobi has taken fascination and elevated it to investigation as this trailer shows the goings-on of a handful of YouTube celebs doing their thing and finding out what is the impetus for their creative endeavors. Things move at such a nice pace that you hardly have time to fixate on any one moment but that's good because like a good piece of marketing it doesn't want you lingering too long. It gets in, does its thing, and exits. This is what the documentary is about and, no frills, is straight up about who is going to be in this movie and what they're going to talk about. It's almost clinical but it works.
Nota bene: If you have any suggestions of trailers to possibly be included in this column, even have a trailer of your own to pitch, please let me know by sending me a note at Christopher_Stipp@yahoo.com or look me up via Twitter at @Stipp
In case you missed them, here are the other trailers we covered at /Film this week: