Jason Bateman, Charlie Day, And Jason Sudeikis Set For 'Horrible Bosses 2,' Jamie Foxx May Return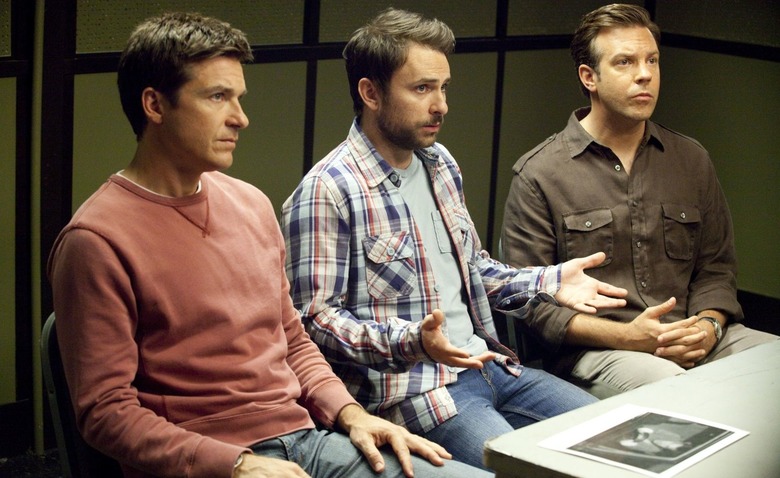 Looks like nearly everyone is coming back for Horrible Bosses 2. Jason Bateman, Charlie Day and Jason Sudeikis have all signed to reprise their roles from the 2011 comedy for director Seth Gordon, who will once again oversee the bumbling antics of the three dissatisfied friends.
THR reports that the sequel will have a new set of bosses, but that Kevin Spacey and Jennifer Aniston could show up in cameo appearances. We don't know the plot of the sequel beyond those hints.
And while he's not signed just yet, Jamie Foxx is in talks to appear once more as the murder consultant Motherf***er Jones.
 John Francis Daley and Jonathan Goldstein, who wrote the original, also scripted the sequel. It's somewhat unusual to see such a thorough effort to reunite creators and cast for a comedy sequel, but the continued popularity of Jason Bateman (Identity Thief is a hit, and there are those new Arrested Development episodes coming) and the growing stardom of Sudeikis and Day can't hurt.
And since the original made over $300m worldwide against a $35m production cost, a sequel was inevitable. There could have been any number of ways to script a new cast into the sequel, but bringing back all the key players has to be the best-case scenario for all involved.