Jay Roach To Direct Competing Lance Armstrong Scandal Movie For WB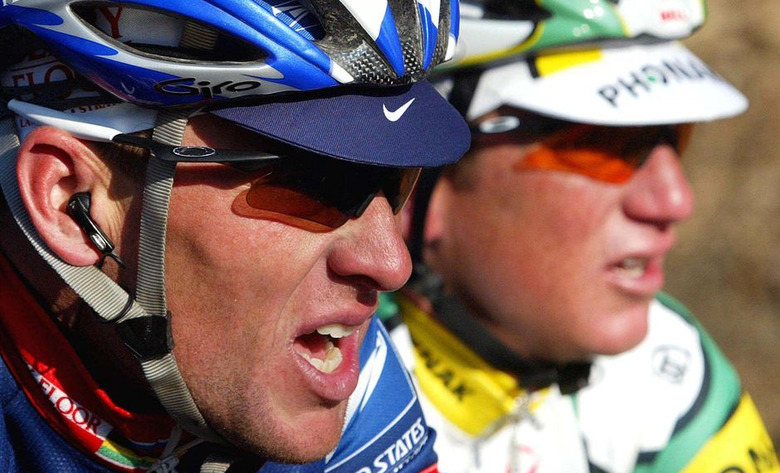 The story of Lance Armstrong's precipitous fall from grace seems tailor made for the movies, and indeed it's about to get two of them. Back in January, Paramount teamed up with J.J. Abrams' Bad Robot to adapt Cycle of Lies, a biography by Juliet Marcur. Now Warner Bros. is prepping its own version of the tale, with Emmy-winning Game Change director Jay Roach directing and Side Effects writer Scott Z. Burns scripting. Hit the jump to keep reading.
Hamilton was one of the earliest insiders to speak out about Armstrong's dirty little secret, revealing the truth to the public during an interview on 60 Minutes. Hamilton himself has been in trouble for using performance-enhancing drugs, and was stripped of his 2004 Olympic gold medal last summer after he confessed to doping.
On the cinematic front, Roach is better known for directing comedies than serious dramas. His big-screen projects include last summer's The Campaign, Meet the Parents, and all three Austin Powers movies. But he has some experience with larger-than-life figures. Roach picked up directing Emmys for Recount and Game Change, his HBO films about the 2000 U.S. presidential election and the 2008 U.S. presidential election, respectively. Burns is coming off of Steven Soderbergh's Side Effects, Contagion, and The Informant!, and has recently been working on Matt Reeves' Dawn of the Planet of the Apes.
No start date or release date has been set for Warner Bros.' doping scandal pic, but with Paramount plugging away at a competing project I wouldn't be surprised to see both moving forward sooner rather than later. Paramount's incarnation has yet to announce a director, writer, or star, though Bradley Cooper has been rumored for the lead.