Marvel Unlimited Lets You Read 13,000 Marvel Comics Online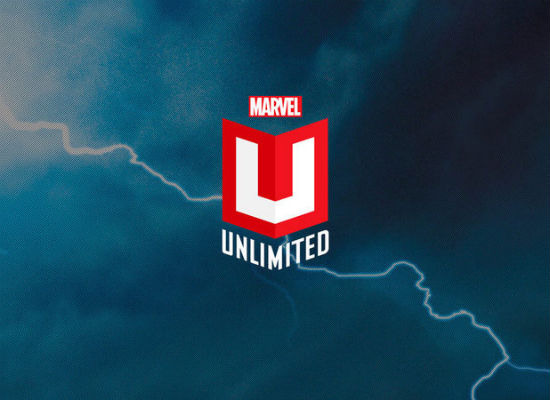 Collecting comic books is an expensive hobby. Each issue can cost upwards of $4, then of course you read more than one comic, each story is multiple issues and then maybe there are some crossovers. You could easily spend $100 month reading a bunch of different issues or trying to go back and fill in the blanks.
Or, with Marvel's new app Marvel Unlimited, you can read them all for a single subscription. In theory.
The app launched this week and, for a limited time, has a $60 annual fee. 13,000 comics are currently on there but, to be fair, they are mostly back issues. So it's not exactly as exciting as it sounds. Marvel Unlimited allows users to download up to six comics at once for offline viewing; everything else can be read online. Get more info below.
The $60 annual fee is a special offer; in the future the service will be $10 a month. This is in addition to the regular Marvel Comics app that has all the new releases.
Being as this is a new service, there are a bunch of kinks. The biggest problem, at least according to a series of tech blogs, is that the 13,000 comic backlog doesn't have much of an ordering principle.  "While 13,000 back issues seems like a lot, there's not much rhyme or reason to the selection or continuity of what's available. And that doesn't make a lot of sense because when collectors are reading a series, they generally read them in order," said TUAW (via Mashable).
TechCrunch said the following: "The so-called Marvel Unlimited has a list of limitations that are sure to take the wind out of any comic fan's sails: the catalog of titles available in the app is severely dated, for instance, with the newest titles available coming from around mid-year 2012. And Marvel limits how much content you can store offline at once to a paltry six titles – hardly adequate for a six-hour cross-country plane ride, for instance."
Plus, according to Gizmodo, none of the new comics are going to show up on the service for at least six months.
So, while the idea of paying one price to read all your comics is a great thought, like most first generation technology, this one is far from being the one-step solution for readers.
Click here to download Marvel Unlimited and try it for yourself.