'Much Ado About Nothing' Trailer: Joss Whedon Does William Shakespeare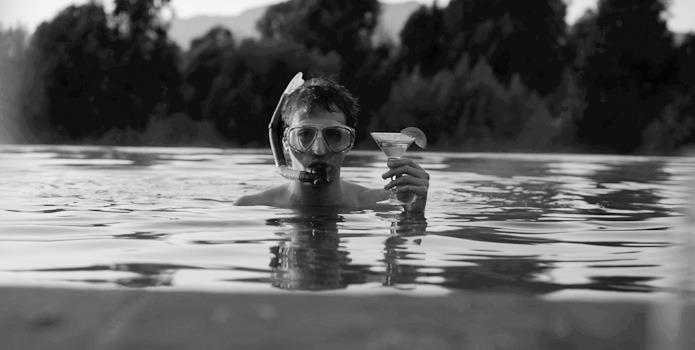 Joss Whedon's last directorial effort, The Avengers, was a massive affair all around. The culmination of Marvel Studios' ambitious years-long Cinematic Universe effort, the summer blockbuster boasted an all-star cast, a $220 million, and, eventually, a $1.5 billion box office take. So as a palate cleanser, he went super-duper-small for his next film.
Shot over just twelve days at Whedon's own home during a break in The Avenger's post-production period, Much Ado About Nothing reimagines William Shakespeare's classic play as "noir comedy" set in present-day Santa Monica. Whedon alums Amy Acker, Alexis Denisof, Nathan Fillion, Clark Gregg, Sean Maher, and Fran Kranz all star. Watch the first trailer and check out a poster after the jump.
The choice to shoot in black and white is an unusual one that seems to pay off really nicely. It gives the film an elegant feel despite its shoestring budget, and lends it a timelessness that makes the disconnect between the modern setting and the archaic language less jarring. Much Ado About Nothing is among my most highly anticipated films of 2013, and this first trailer is every bit as sweet, funny, and witty as I'd hoped.
Much Ado About Nothing premiered at TIFF last year to rave reviews, some excerpts of which you can read here. Lionsgate scooped up the U.S. distribution rights lats fall, and has the film slotted for release on June 7.