First Look: Wes Anderson's 'Grand Budapest Hotel' [Removed]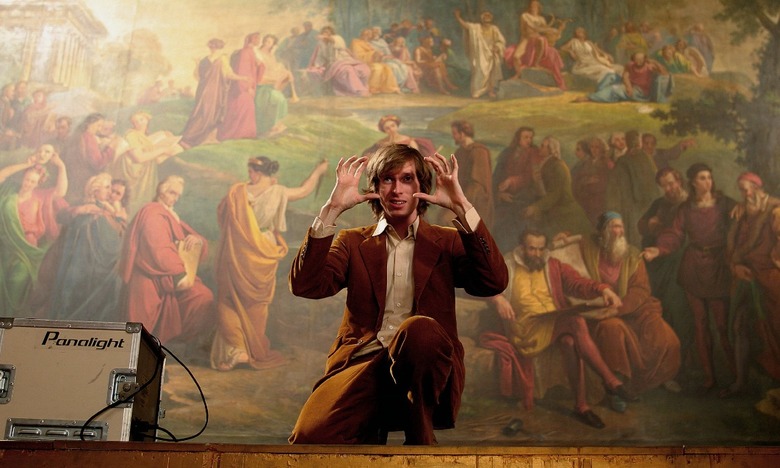 Wes Anderson is shooting his new film, Grand Budapest Hotel, right now, with Ralph Fiennes and Saoirse Ronan in the lead roles. Fiennes plays the concierge of the titular hotel, and the cast also includes Bill Murray, Edward Norton, Adrien Brody, Willem Dafoe, Harvey Keitel, Tilda Swinton, Jason Schwartzman, Owen Wilson, Jeff Goldblum, F. Murray Abraham, Jude Law, and Mathieu Amalric.
Some set pics and videos hit the web last night, showing that the hotel of the title is grand, indeed, as are some of the costumes worn by the cast. Jeff Goldblum's facial hair is no small matter, either. Check them all out below.
Update: At the request of Fox, we've pulled the images.
[Images removed]