Voice Of Roger Rabbit Says Mickey Mouse Team-Up 'The Stooge' Is Only Rumor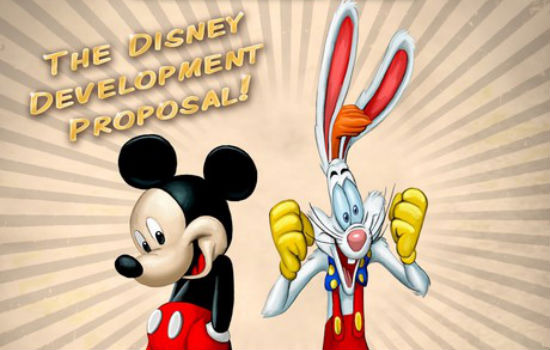 A couple weeks ago, Gary K. Wolf, creator of Roger Rabbit, started saying that a proposal for a film called The Stooge was on desks at Disney. The idea for the short is to do a version of  a 1952 film starring Dean Martin and Jerry Lewis, with Roger Rabbit and Mickey Mouse in the lead roles.
We didn't know at the time precisely what stage the possible short was really in. Now another Roger Rabbit participant says the project is nothing more than a rumor.
Movieweb talked to comedian Charles Fleischer, who voiced Roger Rabbit, during a phone interview related to the 25th Anniversary release of Who Framed Roger Rabbit? on Blu-ray. He said:
I would say the key word of the phrase is 'rumor'. Yes. It is unsubstantiated. I would say that any sequel that will occur will more than likely involve Mr. Robert Zemeckis. This is a rumor. That is it. Although, I am not an executive at Disney Studios. I would wager that it is more than a rumor. I would say its closer to a fabrication. But you never know. That's why they call it a "roo-muuuur!
As we've said before, actors don't always know for certain what is really in development, or what stage a project is in. So we won't rule out the eventual manifestation of The Stooge. But we'll wait and see.