Seth Rogen To Co-Direct And Star In 'The Interview,' A Comedy Involving Assassination And North Korea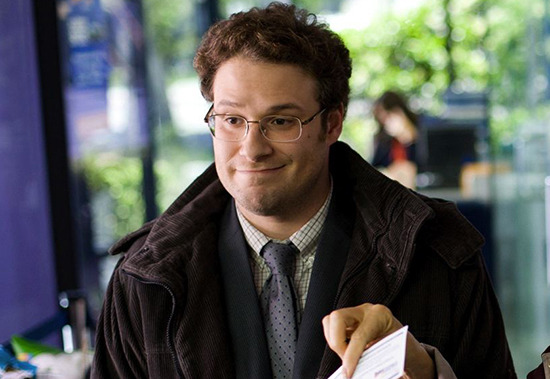 Here's a chance for Dennis Rodman to get back into movies. Columbia reportedly likes Seth Rogen and Evan Goldberg's apocalyptic comedy This is the End so much that it wants another comedy from the duo. And so they are now set to direct, with Rogen starring, in The Interview. The film may also involve Rogen's Pineapple Express and This is the End co-star James Franco, in a plot that would cast Rogen as a TV producer who ends up embroiled in a plot to kill the leader of North Korea. Maybe big North Korea fan Rodman can be in the background somewhere as the action unfolds.
THR explains the thrust of the film, scripted by Goldberg and Rogen based on a story by Goldberg, Rogen and Dan Sterling:
A topical comedy, the story revolves around a handsome talk show host (potentially Franco) and his producer (Rogen) who find themselves in way over their heads when they get involved in a plot to assassinate the prime minister of North Korea.
Franco's popularity is on its way to an all-time high thanks to his role in Spring Breakers, which has people already clamoring for awards recognition for the actor. Between that and Oz the Great and Powerful, which topped the US box office again this weekend and is on the way to earning $300m worldwide, Franco is in a good place right now. But he and Rogen have a good relationship, so I'd be surprised to see this movie go forward without him.
This is the End opens on June 14. Rogen will next shoot a part in the comedy Townies, for Universal.