David Yates Wants Jessica Chastain For 'Tarzan'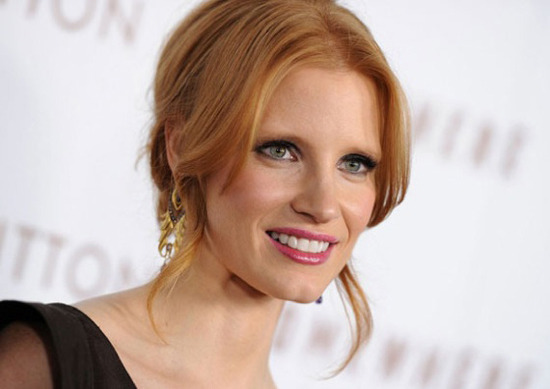 After making four of the most successful films of all time, director David Yates more or less had his pick of projects. He was originally looking at The Stand but eventually jumped onto Warner Bros. live-action version of the Edgar Rice Burroughs' character Tarzan. A laundry list of strapping leading men up were up for the title role with True Blood's Alexander Skarsgård likely set to don the loin cloth, Samuel L. Jackson will also play a prominent role.
In the Tarzan myth, the role of Jane is obviously important too and a new report says Yates reportedly has his sights set on multiple-Oscar nominee Jessica Chastain for the part.
The New York Post (via Playlist) reports on the rumored casting.
Yates' version of Tarzan is kind of a reboot and sequel wrapped into one. Skarsgard would play John Clayton III, a man who got famous for being raised in the jungle but has since totally re-assimilated to modern life. He's then asked by the Queen to accompany an old military leader (Jackson) back into the jungle to help in some kind of conflict.
How exactly Jane plays into that has yet to be revealed but, if Chastain is in the running, it has to be a pretty substantial part. This is, after-all, one of the most talented up and coming actresses out there, headlining major films. She has yet to breakthrough with the popcorn crowd, but that's not necessarily a bad thing.
Her addition to the film would really give it some credibilty. However, as the Playlist points out, she's scheduled to be on Broadway for a while and then do Miss Julie later this year. So it doesn't look like Tarzan would be ready to swing until 2014 if they want Chastain.
Do you think Chastain is a good choice for Jane?