Superhero Bits: Man Of Steel, Guardians Of The Galaxy, Doctor Strange, Deadpool, Iron Man 3, The Avengers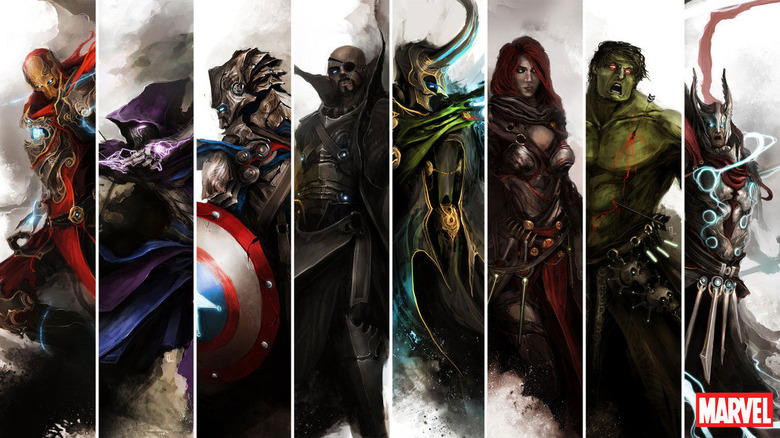 Want to see some cool teases of the action in Man of Steel, or a rumored trailer description? Which major group might appear in Guardians of the Galaxy? What did Kevin Feige say about a Doctor Strange movie? Why did a Marvel fighting game fall apart? When will details of the mysterious upcoming Marvel Comics event be announced? Who left the Orson Scott Card Superman comic book? Want to see a new trailer for the Deadpool video game? Has the Iron Man 3 trailer get sueded already? Read about all this and more in today's Superhero Bits.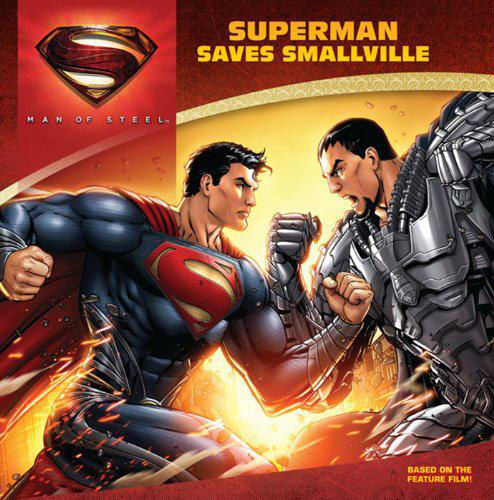 A Superman fan page (via Superhero Hype) posted some pretty cool images from a Man of Steel kids book. There's some Zod as well as heat vision!
Talking to SFX Magazine (via CBM) Kevin Feige teased magic in a Phase Three Doctor Strange movie:
I'm not looking at Phase One as grounded and Phase Two as cosmic and Phase 3 as magic. The films are all so eclectic and different from each other that you can't overarchingly categorize them like that. If and when we enter the magic arena, it will be through Doctor Strange. Sure, obviously. And that's to me what's exciting about Doctor Strange.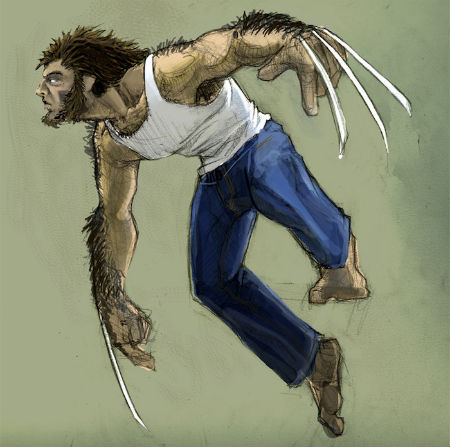 Polygon has an awesome expose about the Marvel fighting game that didn't happen. That's a Wolverine concept art above.Ain't It Cool News reports the Guardians of the Galaxy film will feature the Nova Corps.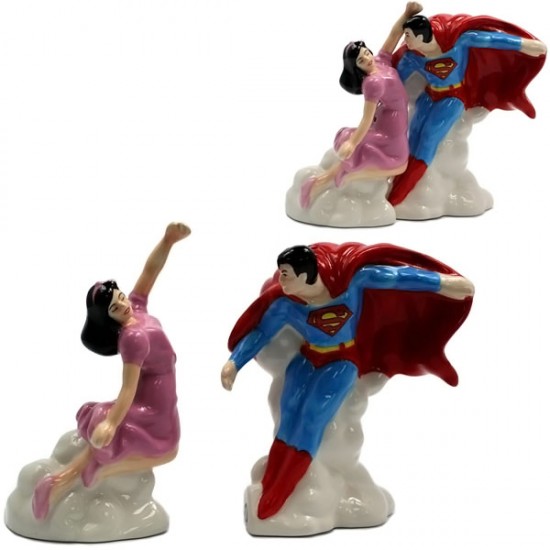 Kind love these Superman and Lois Lane salt and pepper shakers via ThinkGeek.
A user over on JoBlo posted a detailed description that's rumored to be of the latest Man of Steel trailer. Thanks to CBM.
Yet another Batman sketch from the team at College Humor.
That mysterious Marvel project is called Project Gamma and will be revealed this weekend at South by Southwest.
Due to the amount of graphics and images included in Superhero Bits, we have to split this post over THREE pages. Click the link above to continue to the second page of Superhero Bits.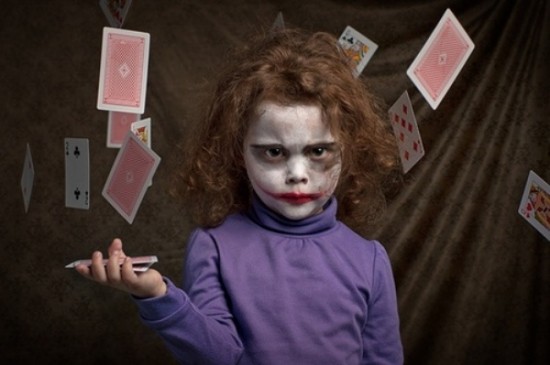 Frightening Joker child cosplay photographed by Bill Gekas via Fashionably Geek.
IGN reports that Marvel is offering a free digital download of a new Guardians of the Galaxy comic.
A new trailer for the Deadpool video game is now online, via IGN.
In case you missed it yesterday, Sam Raimi almost had Anne Hathaway in Spider-Man 4.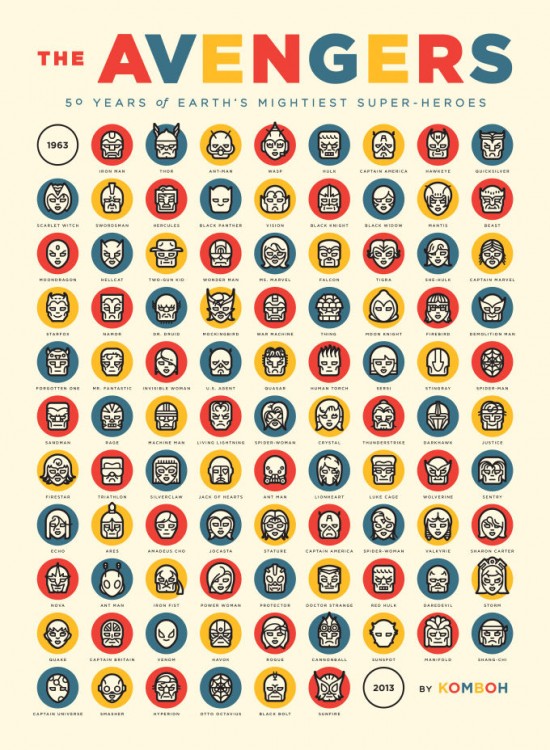 Artists Michael Mateyko and Hans Thiessen of KOMBOH created this awesome Avengers poster. Thanks to the Fire Wire.
ScreenCrush thinks Iron Man 3 will be the biggest movie of the year.
Due to the amount of graphics and images included in Superhero Bits, we have to split this post over THREE pages. Click the link above to continue to the third page of Superhero Bits.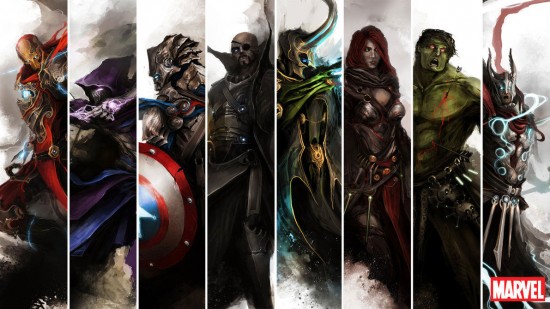 Awesome gallery of Avengers themed work posted on the Stan Winston School of Character Design, including this above image by theDURRRRIAN.
Comics Beat reports the artist on the new, Orson Scott Card-written Superman comic has stepped down because of controversy over Card's social and political views.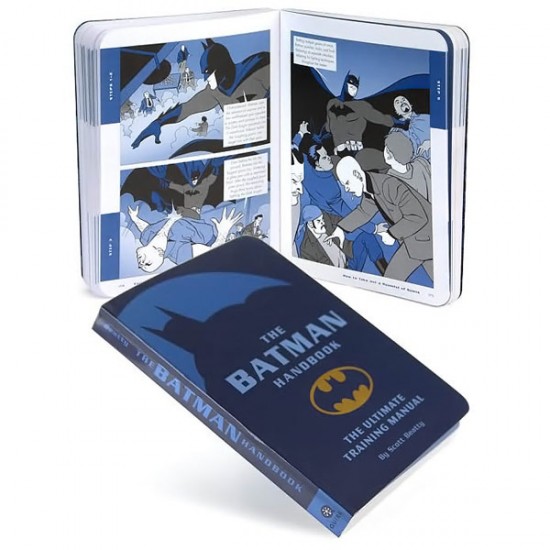 There's a Spider-Man one, and now there's a Batman Handbook.
Comic Book artist Jock is helping with costumes on X-Men Days of Future Past.
CineFix (via Gizmodo) posted a sweded version of the new Iron Man 3 trailer. Already!
Speaking of that trailer, Movies.com picked out 2 images that they think really are the best part of Iron Man 3.