Tony And Pepper Star In New 'Iron Man 3' Poster; Plus International Trailer With Additional Footage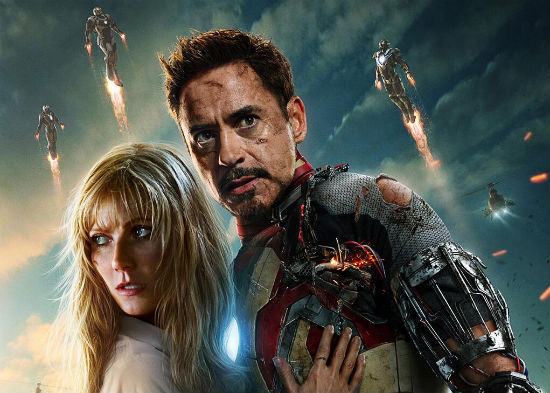 We hope you aren't feeling Iron Man 3'ed out just yet because there's more materials coming. In the past two weeks we've gotten new posters, rumors, footage reports, news breaks and, of course, that fantastic new trailer. But there are still interviews to come and even yet another trailer and poster.
Marvel premiered a brand new poster for the film, featuring the two characters at the heart of it all, Tony Stark (Robert Downey Jr.) and Pepper Potts (Gwyneth Paltrow). They're also joined by a few of their friends in the form of Iron Man armors.
Then, fresh off the heels of the domestic trailer, an international trailer has been released that includes snippets of footage from the China-set section of the film. Check them both out below.
Thanks to Marvel for the poster: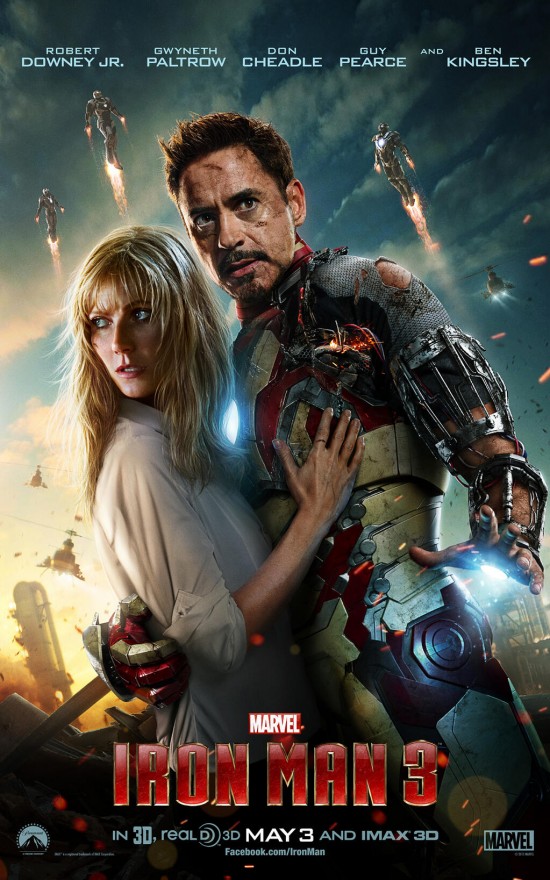 And thanks to MTime (via Comic Book Movie) for the trailer.
So yes, it's basically the exact same trailer with shots from the China shoot. Exactly how that's going to fit in has yet to be revealed. Maybe that's where the Extremis lab is? Or maybe Tony travels there to delve into the past of the Mandarin? Is it just some sort of good will, publicity tour? What do you think?
We'll find out pretty soon as Iron Man 3, co-written and directed by Shane Black, starring Don Cheadle, Jon Favreau, Guy Pearce, Rebecca Hall and James Badge Dale, opens May 3.