Sam Mendes Passes On 'Bond 24'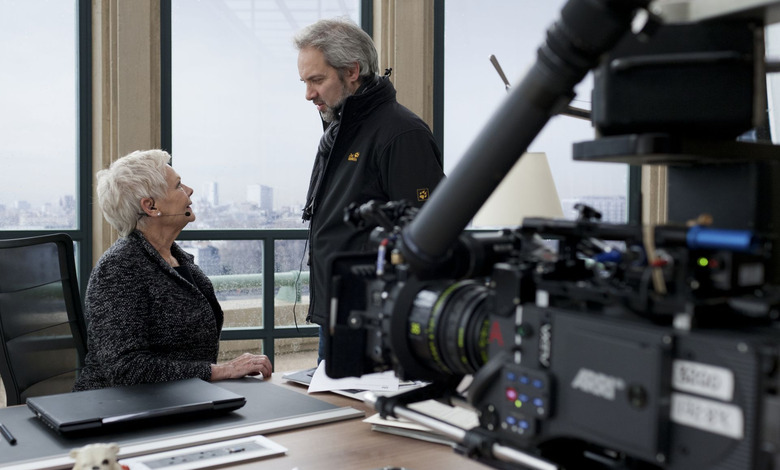 The combination of Sam Mendes and James Bond proved a potent one in Skyfall, resulting in the highest box office grosses of the franchise's 50-year history. No wonder, then, that producers Barbara Broccoli and Michael G. Wilson were eager to pull him back on board for Bond 24. For a while it seemed they'd get their wish, but Mendes has now confirmed that he has passed on the project. Read more after the jump.
It has been a very difficult decision not to accept Michael and Barbara's very generous offer to direct the next Bond movie. Directing Skyfall was one of the best experiences of my professional life, but I have theatre and other commitments, including productions of Charlie And The Chocolate Factory and King Lear, that need my complete focus over the next year and beyond.
Still, that doesn't rule out the possibility of his returning for another Bond somewhere down the line.
I feel very honoured to have been part of the Bond family and very much hope I have a chance to work with them again sometime in the future.
Producers Broccoli and Wilson echoed his sentiments in their statement.
We thoroughly enjoyed working with Sam, he directed our most successful Bond movie ever, Skyfall. We would have loved to have made the next film with him but completely respect his decision to focus on other projects and hope to have the opportunity to collaborate with him again.
Mendes' decision is bad news for Bond fans, but perhaps good news for Mendes fans. The director has a wonderfully eclectic filmography, and it could be more exciting to see him tackle something new rather than stick with the Bond franchise for a few more years. It's unclear what his next cinematic effort will be, but between his stage work and the Showtime series Penny Dreadful (with Skyfall co-writer John Logan), he's got plenty on his plate for now.
Meanwhile, the popularity of the Bond franchise in general and Skyfall in particular means that Broccoli and Wilson should have no trouble attracting top-shelf talent for Bond 24. Put your picks for the next Bond director in the comments.