'The Hunger Games: Catching Fire' Character Portraits: Cinna, Haymitch, Effie, And Caesar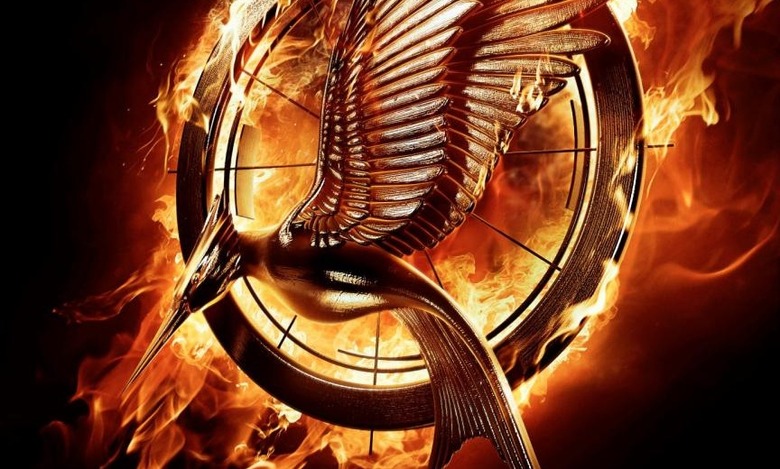 The first Hunger Games film was released one year ago this month. Feels longer than that, doesn't it? Maybe that's because so many other huge blockbusters have been released since then. But The Hunger Games, unlike those other blockbusters, continues with a sequel coming out this year.
The Hunger Games: Catching Fire will be released on November 22 and Lionsgate has already started marketing for the film. We saw the Victors Posters and now individual character portraits are being released. To start, we see Effie Trinket (Elizabeth Banks), Caesar Flickerman (Stanley Tucci) and Haymitch Abernathy (Woody Harrelson), all of whom are reprising their roles in the sequel.UPDATE: We've added Cinna, played by Lenny Kravitz.
According to the Capitol Couture Tumblr (which has the ".pn "address, probably meaning Panem — clever) a new one of these will be released every four hours. For how long? Probably until we get the posters of Peeta, Finnick and Katniss, played by Josh Hutcherson, Sam Claflin and Jennifer Lawrence.
Thanks to Fandango and IGN for the second two. (And People for Cinna)
More portraits will be released on Instagram and Facebook as well as the above Tumblr page.
THE HUNGER GAMES: CATCHING FIRE begins as Katniss Everdeen has returned home safe after winning the 74th Annual Hunger Games along with fellow tribute Peeta Mellark.  Winning means that they must turn around and leave their family and close friends, embarking on a "Victor's Tour" of the districts.  Along the way Katniss senses that a rebellion is simmering, but the Capitol is still very much in control as President Snow prepares the 75th Annual Hunger Games (The Quarter Quell) – a competition that could change Panem forever.
THE HUNGER GAMES: CATCHING FIRE will be directed by Francis Lawrence, and produced by Nina Jacobson's Color Force in tandem with producer Jon Kilik. The novel on which the film is based is the second in a trilogy that has over 50 million copies in print in the U.S. alone.