This Week In Trailers: We Cause Scenes, What Maisie Knew, Spark: A Burning Man Story, Stripped: The Final Push, 12 In A Box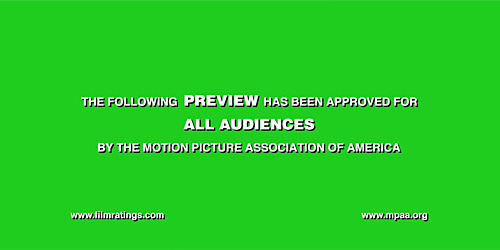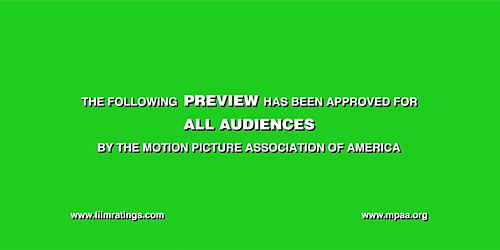 Trailers are an under-appreciated art form insofar that many times they're seen as vehicles for showing footage, explaining films away, or showing their hand about what moviegoers can expect. Foreign, domestic, independent, big budget: What better way to hone your skills as a thoughtful moviegoer than by deconstructing these little pieces of advertising? This week we get buck naked while noshing on LSD and color a horse made of crepe-paper in green florescent paint, flash mob without irony, cheer mightily for more Steve Coogan on the screen, welcome the second coming of the funny papers, and settle into something silly.
What Maisie Knew Trailer
Sure, get excited to see Julianne Moore or that bo hunk from True Blood. For my money, though, it's Steve Coogan that's bringing me to the yard.
The director duo of Scott McGehee and David Siegel have wisely thought to bring Coogan into their world in order to make something a little more powerful than their highest profile film to date, 2005's Bee Season, which did burnt out at the box office when it released. Yeah, there are some of the same maudlin notes being struck in this trailer as you can see in Season's trailer but this just feels a smidge more powerful.
Coogan really shines in this as he brings his dry wit with him. I'm apt to listen to Angie's take when the first trailer hit last year but I do like how this trailer flows. You can see how his child is being roped into unfamiliar situations and pulled in so many directions but it's emotionally effective at communicating that social anomie which isn't so odd after all as the deterioration of the family unit has resulted in different living circumstances. What hasn't changed, though, is the level of anguish parents can unintentionally wreak on their kids.  The trailer does a bang up job at showing the chaos and the turmoil that can come of it.
Myself, I wasn't a fan of The Kids Are All Alright but here's to hoping this one's better.
Spark: A Burning Man Story Trailer
I'll be honest with you: I don't know much about Burning Man.
If you were to do a Rorschach test with me and ask what I think that big stick man in the desert conjures up in the ol' psyche I'd say: nudity, promiscuity, hallucinogens, nude chubbies, beards, STDs, dust, lights, fire, more promiscuity, and the faintest promise of a transcendental experience while dudes are hangin' brain. That said, I am amped for this documentary.
Not for the reasons above mind you, although if I could catch the sight of some side boob I wouldn't be upset, but because Jessie Deeter is helping to co-direct with Steve Brown. Jessie directed one of the best Frontline pieces I saw in 2010, Death By Fire (Watch it right now, gratis), and has had a great producer hand in documentaries like Tapped and Who Killed The Electric Car?
The trailer is wonderful in how it gives you a little bit of that nuttiness you'd expect to see but it brings the stories front and center. The people who make it happen, that's what's compelling. The artisans who create objets d'art, that's what's interesting. And they nail it.
Stripped: The Final Push Trailer
Finally, a Kickstarter project that DOESN'T need your money. Sorta.
What I really like about this trailer, from directors Dave Kellett and Fred Schroeder, is how it frames the position of the state of serial animation in newspapers today. Instead of focusing on the strips themselves we get a brief history lesson about the downfall of modern newsprint and the race towards other venues which may or may not be the bastion of freedom everyone thinks it is. However, that said, there are the newcomers to the comics strip game who never have run within the ink smeared pages of the funnies and who would rather not even if given the opportunity.
There's a few forces at play in this trailer and I like tone it strikes with not only how we enter this world but how it sets the stage for what will be explored. It's not just, boom, the modernist take on the comics section but, rather, an intelligent discussion about the pros of producing content for the man and the pros of doing it alone simply for the sake of audience who wants their entertainment digitally.
May the best strip win.
12 in a Box Trailer
I don't know who director John McKenzie is but this honestly looks like a fresh pick for someone needing something silly.
And let's not take ourselves too seriously that a story about people behaving badly over the course of 96 hours would be too much of a stretch. Yes, it's really high concept and farcical but so was Moliere's "Tartuffe" and both these make for a fine aperitif before something more heady. The information is easily understood, about why we're all here watching these people, and the way things go from civil to reckless is perfectly paced as we waste no time geting around to the "behaving badly" part.
Honestly, you can be of two minds here but the point of it all is not lost on me as I see this exactly for what it is and what it is is a movie that be enjoyed like a light snack and forgotten all about just as quick.
We Cause Scenes Trailer
These are the kind of documentaries that you aren't given much to go on but it's OK as the scenes make you want to extend your trip for a while longer. Director Matt Adams was smart in not making words part of the sell job here. We don't get verbs or nouns or people talking eloquently about this process or this organization. We get expressions.
We get all kinds of expressions but mostly we get awe and it's glorious. Smart, smart, smart in just over a minute to give us a sliver of activity followed by the speechless, gob smacked repose many people are caught in when they see what is unfolding in front of them. There isn't someone in the background telling me what to think of what's here, there's not an unseen hand leading me to consider a different way to believe this system operates, it's all impression. It's showing the result, not the process.
Nota bene: If you have any suggestions of trailers to possibly be included in this column, even have a trailer of your own to pitch, please let me know by sending me a note at Christopher_Stipp@yahoo.com or look me up via Twitter at @Stipp
In case you missed them, here are the other trailers we covered at /Film this week: