Sequel Bits: 'Anchorman 2,' 'Wreck-It Ralph 2,' 'Star Trek Into Darkness,' 'Riddick,' '300: Rise Of An Empire' And 'Resident Evil 6'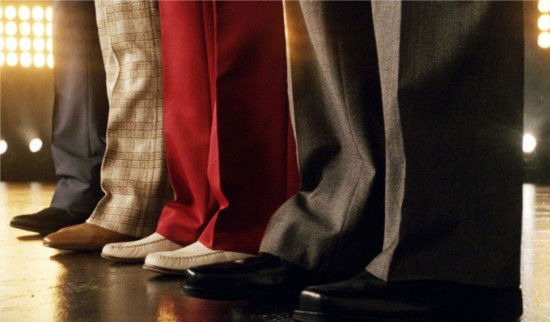 Stay Classy...Atlanta? That's where Anchorman: The Legend Continues is now shooting. Below, you can hear Steve Carell talking about it and even see some set photos of Will Ferrell and Christina Applegate. But that's not all. After the jump, also read about the follow sequel bits:
Wreck-It Ralph director Rich Moore spitballs a few ideas for a sequel.
Vin Diesel posted a new photo from the upcoming Riddick.
The logo for 300: Rise of an Empire has been revealed.
Sony sets a release date for Resident Evil 6.
Comedian Ben Schwartz jokes about doing ADR on Star Trek Into Darkness...
...while composer Michael Giacchino tweets a photo of recording the score to J.J. Abrams' film.
Even as new cast members are still being announced (Harrison Ford?!?!) Anchorman: The Legend Continues has just begun filming. We know that because A) Steve Carell said as much on The Tonight Show with Jay Leno:
And B) because MTV posted these two images from the Atlanta set. (Which On Locations Vacations has detailed here.)
Fresh off its Oscar nomination, Wreck-It Ralph is about to come out on Blu-ray and director Rich Moore spoke to Collider about some ideas for the sequel:
I was just talking to John C. Reilly and we were talking about exactly that. Are there other Ralphs? What would happen if another Fix It Felix, Jr. game was plugged in? Are there other Ralphs that are more contemporary? Is there another version of the game that was made for mobile? Are there those kind of Super Smash Brothers types games where all the characters are gathered in a fighting game? What would that be like for Ralph to come face to face with those different iterations of himself? And it's created some really cool conversations, so I think that that is so funny you bring up because it's something we're playing around with right now.
Vin Diesel is at it again, posting the below photo from his Facebook of Riddick. It's scheduled for a September 6 release.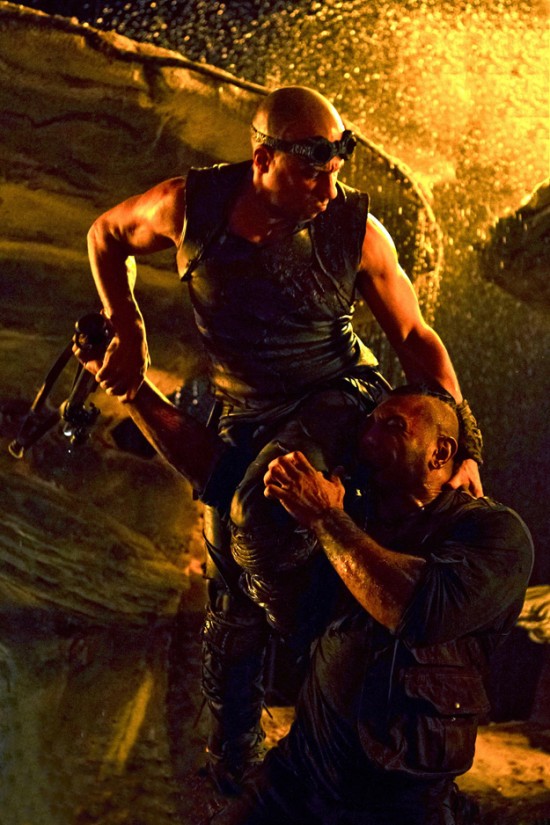 Shock Till You Drop reveals that Paul W.S. Anderson and Milla Jovovich are also at it again, and that Resident Evil 6 will be released on September 12, 2014. No more news other than that.
The official Facebook page of 300: Rise of an Empire (via CS) posted the image below, of the logo for the film, directed by Noam Murro starring Rodrigo Santoro, Sullivan Stapleton, Eva Green, Lena Headey and Hans Matheson.

Bad Robot recently tweeted a new video that showed comedian Ben Schwartz talking about helping with ADR on the J.J. Abrams sequel Star Trek Into Darkness. It's not embeddable, but you can click here to see it. Looks like it might be the first in a series too.
Finally, Michael Giacchino posted the below photo on Instagram of the recording to his score for Star Trek Into Darkness.