Harrison Ford Joins 'Anchorman 2'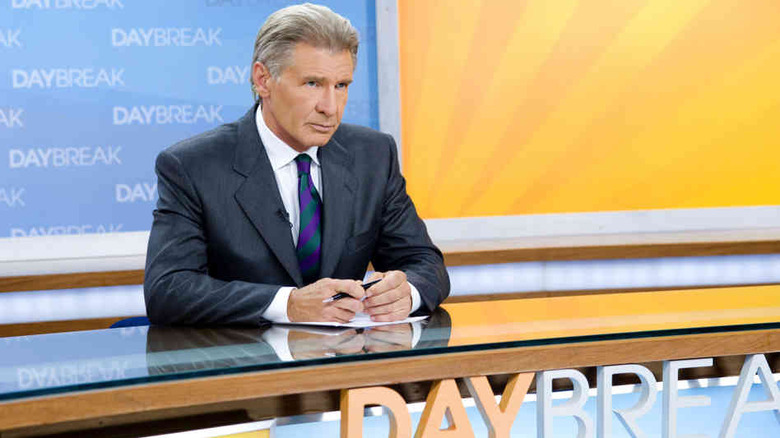 If you had to cast the Tom Brokaw or Dan Rather of Ron Burgundy's world, to whom would you turn? Adam McKay and Judd Apatow have looked to Harrison Ford. The actor will appear in Anchorman 2 as "a legendary anchor," implying that someone on the Anchorman 2 crew watched and liked Ford's 2010 comedy Morning Glory, in which he also played a TV news personality.
After a long prep period, Anchorman 2 is about to shoot in Atlanta, with Will Ferrell, Steve Carell, Paul Rudd, Christina Applegate and David Koechner, returning, and Kristen Wiig signing on to play a big role. There are quite a few other cameos; you can revisit our past coverage for that list. Will Ferrell and McKay scripted; McKay is directing while Apatow produces.
THR reports the casting, saying that Ford is "expected to reprise his role as Han Solo" in Star Wars: Episode VII. That's not confirmation that Ford will be back as Solo, but it won't squash the persistent rumor, either. Before anything else, we'll see Ford as Branch Rickey in the Jackie Robinson film 42, and as a military man of the future in Ender's Game.