James Franco Offers Update On 'SNL' Documentary 'Saturday Night:' "It Will Come Out"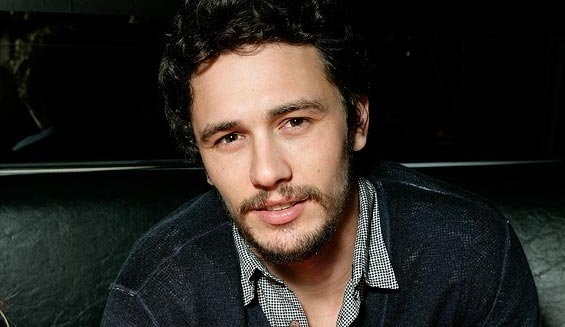 James Franco is everywhere. This week he'll be travelling to Oz with Sam Raimi, and next week he's heading to Spring Break with Harmony Korine. A few years ago, he was at 30 Rock shooting a documentary about Saturday Night Live. The film, Saturday Night, offered viewers unprecedented access behind the long-running sketch comedy show and garnered rave reviews when it hit the festival circuit in 2010. Since then the movie seemingly disappeared, leaving documentary and comedy fans clamouring for some kind of update.
Franco has finally given us that update, and the news is encouraging. Though the film was wrapped up in some rights issues, it has a new distributor and they're currently figuring out how to release it. "It will come out," said Franco.
Franco spoke to The Huffington Post about the film:
It's something I'm very proud of and it got a great response at the festivals we took it to. We had to add extra screenings at South By Southwest because people liked it so much. It's one of those projects that I had to be ... not sneaky, but the way I got that access, I had to go and shoot before I had everything signed off. Meaning that I kind of went to them because I had a good relationship with Lorne Michaels and the "SNL" people. And it started as a class project, which is how the door opened and they said, "OK, an NYU project? Sure!"
And then I realized I had all of this access that people had never been granted before. And I thought, Well, heck, I'm not just going to waste this as a class project. This could be something interesting about comedy and creativity and the show. So, we shot a feature and put it together — and then we had to go back and first get all of the performers to sign off, which they did. And then Lorne to sign off. But then we had to get NBC to sign off. And then NBC has some big turnover of executives, so the people who had signed off before were no longer there — so we had to get new people to sign off. And then blah, blah, blah, blah blah.
Then, we sold it to Oscilloscope. And then, really sadly, Adam Yauch died, so then all of the projects with Oscilloscope were kind of tied up in a weird way. So, now we've sold it to Focus Features ...
Huff Po: Which has the same ownership as NBC and Universal ...
So maybe that's in our favor. So we're just working out the final logistics, and it will come out. I don't know if anyone who is featured in the documentary is still on "SNL" [laughs], but there's a few — Hader — a few people hanging on. But it's still a very interesting view into that world.
Focus Features sounds like a great place for the film, as they're quite good at selling niche films like this. This is a movie I've been looking forward to for sometime so, hearing the director say it will come out is great news.