Omar Sy Joins 'X-Men: Days Of Future Past'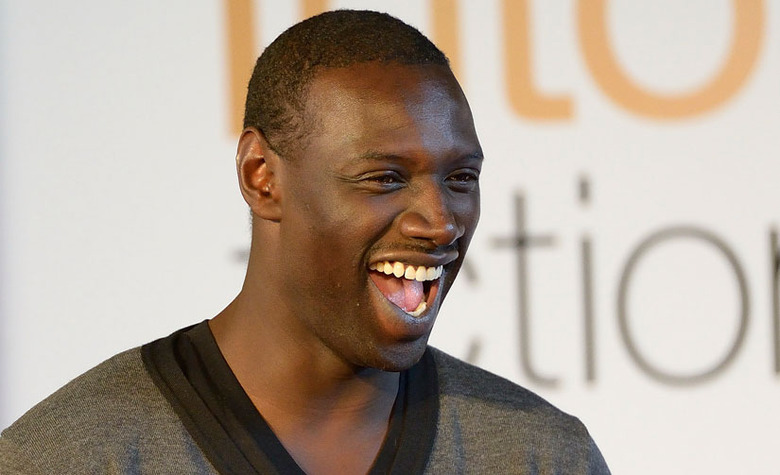 Bryan Singer's loaded up his X-Men: Days of Future Past cast with returning stars from both the previous trilogy and the current series, but now there are some fresh faces to get excited about as well. A couple of weeks back, Peter Dinklage became the first new X-Men star when he booked an unnamed villain role. Now he's being joined by Omar Sy, the French star of The Intouchables. Hit the jump to keep reading.
The filmmaker has not revealed which role Sy will play — all the better to keep fans chattering about the possibilities, I guess. One that's cropped up frequently in the ensuing speculation is Bishop, a mutant who travels back in time from a dystopian future. The character wasn't introduced in the comics until well after the Days of Future Past storyline concluded. But screenwriter Simon Kinberg is bound to take a few liberties with the source material, and as a time traveler he could easily fit in to this plot arc.
Sy has been acting in his native country for over a decade, but it was the 2011 French dramedy The Intouchables that brought him international attention and acclaim. Sy will next be seen in Michel Gondry's Mood Indigo. X-Men: Days of Future Past represents his first major English-language film, as far as I can tell. Beyond that, he's been linked to Chef, the former David O. Russell project co-starring Bradley Cooper.
X-Men: Days of Future Past stars James McAvoy, Michael Fassbender, Jennifer Lawrence, and Nicholas Hoult from First Class, and Patrick Stewart, Ian McKellan, Hugh Jackman,Anna Paquin, Ellen Page, Shawn Ashmore, and probably Halle Berry from the original trilogy. Fox has the film slated for a July 18, 2014 release.