Rumor: Christopher Nolan To Watch Over 'Justice League,' With Bale Returning As Batman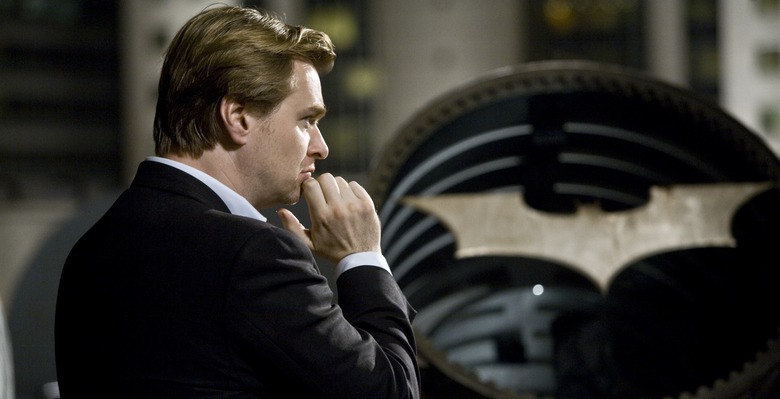 Until Warner Bros. says something official about Justice League, the rumors about the studio's plans for expanding the DC Universe are going to keep coming. The latest is that, despite his previous statements about being done with Batman, Christopher Nolan will oversee Justice League and the rest of the DC movie universe, with Christian Bale and Henry Cavill possibly appearing as Batman and Superman.
Furthermore, if the Superman relaunch Man of Steel does as well as early reports suggest it might, Zack Snyder could direct the team effort.
Latino Review has the report, which counters enough previous reports that it is worth breaking down. Tracking previous Justice League comments and rumors we can recall that Nolan said consistently that he was done with Batman, and that while he was producing Man of Steel, he didn't have any plans for Justice League. Christian Bale has been more open about returning to the Batman role, admitting that if approached by Nolan with another script, he would love the challenge of making another one.
Plans for Justice League were said to be on hold until after Man of Steel opened. But with early reports of Man of Steel screenings delivering very good word, WB could have become more confident in the past couple weeks.
And Zack Snyder once said that the standalone Batman and Superman incarnations would be different from the Justice League versions. In the wake of the success of The Avengers, that seems like a very bad idea. We can only hope that WB has changed that plan. That statement was also made when WB was hoping to have Justice League in theaters this year — to make that happen it would have had to shoot at the same time as Man of Steel, meaning an overlap between the two would have been quite difficult.
Marvel has its godfather in Joss Whedon, and Fox has adopted a vaguely similar approach by having Mark Millar oversee its superhero properties to some extent. Finding someone to do the same with DC heroes seems like an obvious move, and if he'd be willing to do it, Nolan is clearly the guy Warners would want. Letting Nolan have his way with Inception turned out to be a pretty good bartering tool for Warner Bros., and we can imagine that in exchange for agreeing to work in a producer capacity on more DC films, Nolan would be given the opportunity to have free reign on other projects of his choosing.
Consider this all rumor for now. Remember how we've heard other things in the past, such as Joseph Gordon-Levitt's rumored inclusion in Justice League as Batman. That said, many of the previous reports that counter this one are all things that might have been subject to change — even Nolan's determination to walk away from Batman.
Here's Latino Reivew's video report: