/Filmcast Ep. 220 - Jack The Giant Slayer (GUEST: DC Pierson, Author Of Crap Kingdom)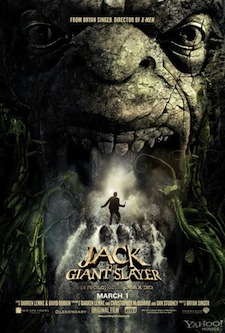 Dave, Devindra, and DC Pierson discuss the awesomeness of The Americans, praise the polarizing Stoker, try to get you to watch Enlightened, and get confused about Channing Tatum's involvement with our FilmAid fundraiser. Check out DC Pierson's new book, Crap Kingdom. Be sure to check out DC's newest stand-up set.
You can always e-mail us at slashfilmcast(AT)gmail(DOT)com, or call and leave a voicemail at 781-583-1993.
Download or Play Now in your Browser:
SHOWNOTES
What We've Been Watching
Devindra (16:30): The Americans, Stoker
Dave (25:22): God on Trial, House of Cards
DC (35:28): Enlightened
Featured Review
(40:57) Jack the Giant Slayer
(1:12:29) SPOILERS
Credits
A big thanks to our sponsor, Audible. Get a free audio book download by going to audiblepodcast.com/Filmcast.
Our music sometimes comes from the work of Adam Warrock.
If you'd like advertise with us or sponsor us, please e-mail slashfilmcast@gmail.com.
Contact us at our voicemail number: 781-583-1993
You can donate and support the /Filmcast by going to www.slashfilmcast.com and clicking on the left-hand side "Donate" links! Thanks to all our donors this week!