'Disconnect' Trailer And Poster: The Internet Can Be A Dangerous Place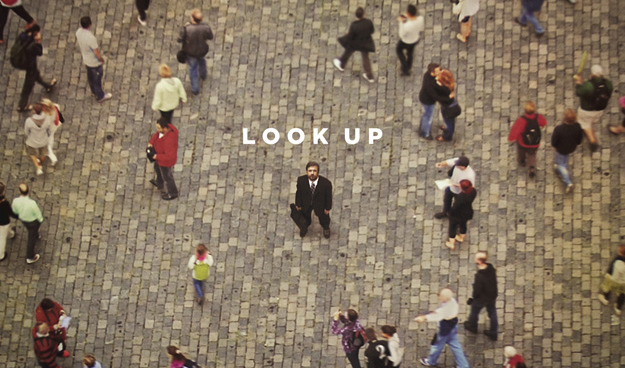 Did you know that the Internet can be a dangerous place? That's more or less the premise of Henry-Alex Rubin's Disconnect, a Crash-style ensemble drama about the perils of the digital age.
That message comes about two decades late, and the execution looks about as subtle as a pornographic pop-up ad. But on the bright side, you could do much worse for casting than Jason Bateman, Hope Davis, Frank Grillo, Michael Nyqvist, Paula Patton, Andrea Riseborough, Alexander Skarsgard, Max Thieriot, and Colin Ford. Watch the first trailer and check out the new poster after the jump.
Disconnect looks earnest and well-meaning, and it's true that identity theft, cyberbullying, and underage porn are serious issues. But Rubin doesn't seem to have anything new to say about them, and this deeply suspicious view of the Internet as a whole is silly and outdated. This might be what my mom feared would happen when we first got a modem for our house — all the way back in the mid-'90s. Hopefully, the actual film has a more nuanced view of technology.
But I wouldn't count on it. Reviews from Venice and Toronto were not terribly kind. Collider and Indiewire gave it a D- and a D+, respectively. THR was a little more receptive, praising the performances and Rubin's elegant direction, but even they pointed out that it's "quite late in the game" to try and warn folks about the dangers of technology.
Disconnect gets a limited release starting April 12.
A hard-working lawyer, attached to his cell phone, can't find the time to communicate with his family. A couple is drawn into a dangerous situation when their secrets are exposed online. A widowed ex-cop struggles to raise a mischievous son who cyber-bullies a classmate. An ambitious journalist sees a career-making story in a teen that performs on an adult-only site. They are strangers, neighbors and colleagues and their stories collide in this riveting dramatic thriller about ordinary people struggling to connect in today's wired world.