Antoine Fuqua Interested In Ryan Gosling, Bradley Cooper And Jeremy Renner For Boxing Drama 'Southpaw'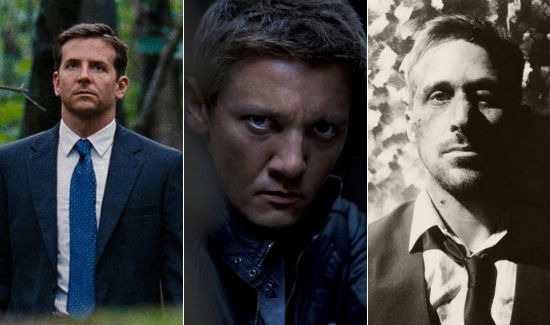 Director Antoine Fuqua has been developing a boxing drama named Southpaw for some time. Written by Kurt Sutter (Sons of Anarchy) it's the story of a left-handed boxing champion whose life is destroyed and he's forced to fight his way back. Eminem had long been attached to star as the fighter, but when DreamWorks dropped the film that casting became less likely. MGM then scooped up the rights to Southpaw but Fuqua went off to make Olympus Has Fallen.
With that film in theaters later this month, Fuqua's attention once again shifts to Southpaw. Eminem will still be involved in some way, but odds are he won't star. To fill the lead role, Fuqua said he's recently spoken to three of the most popular leading men around: Ryan Gosling, Bradley Cooper and Jeremy Renner.
Fuqua revealed as much in an interview with Shadow and Act.
It could be the next project; that's the goal. Eminem is still being a part of it, whether he'll play the lead role or not, we're discussing that. We're talking to several other actors that I like a lot. I like Bradley Cooper, Jeremy Renner. I've spoken to Bradley about it; I've spoken to Jeremy about it. There are a handful of guys I'd be thrilled to work with. There's Ryan Gosling. But that process has just begun.
In the same interview, Fuqua reveals a Suge Knight documentary he's been working on is almost done, and several other projects he's circling are all in various stages of development. But those three names are massive and if anyone of them agrees to do the film, odds are we'll see it very soon.
Would you like to see one of those three actors instead of Eminem?