VOTD: 'Toy Story' Characters Modded Into 'Grand Theft Auto'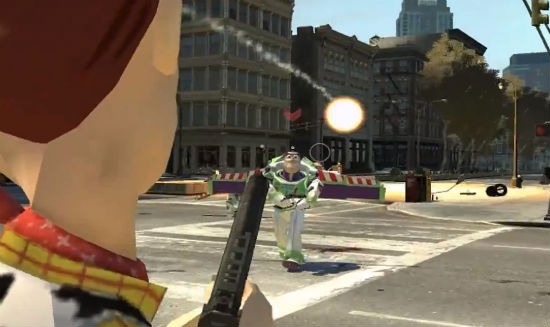 Woody and Buzz are arguably two of the most popular characters Disney has created in decades. They're friendly, they're funny, they're leaders and models of good behavior. Except, of course, when some crazy person them mods them into the world of Grand Theft Auto.
What follows isn't for the faint of heart. There's a strong possibility that seeing the stars of Toy Story blowing up police cars and shooting guns all with a terrifying smile on their face, could really screw you up. Or it'll make you laugh. Check it out below.
Thanks to PC Gamer via Gamma Squad.