Martin Scorsese's 'Wolf Of Wall Street', Sofia Coppola's 'The Bling Ring', And Sundance Fave 'The Spectacular Now' Get Release Dates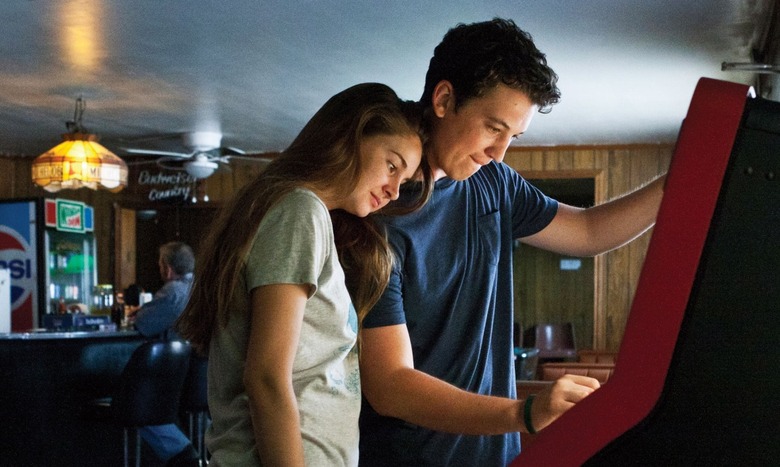 Who's ready to think about next year's Oscar race? Paramount has just announced a November 15 release for Martin Scorsese's The Wolf of Wall Street, putting the crime drama right in the thick of prestige pic season. It already has some stiff competition lined up for that day, including Ridley Scott's The Counselor, Bill Condon's The Fifth Estate, Grudge Match, and The Best Man Holiday. Don't be surprised to see that lineup shift again before we get there.
The film stars Leonardo DiCaprio as real-life stockbroker Jordan Belfort, chronicling his dramatic rise and fall on Wall Street in the '90s. Jonah Hill, Matthew McConaughey, Kyle Chandler, and Jean Dujardin also star.
After the jump, find out release dates for The Bling Ring and The Spectacular Now.
This summer, they'll put The Bling Ring into theaters for limited release on June 14, where it'll serve as an artsier alternative to studio titles Man of Steel and This Is the End. Based on a true story, the Sofia Coppola-directed movie stars Emma Watson as the ringleader of a group of teens who rob celebrities' homes.
Then, a couple months later on August 2, A24 will give a limited release to James Ponsoldt's The Spectacular Now. The distributor scooped up the rights after the drama earned raves at Sundance. (Including from Germain and Peter; Russ loved it, too.) Shailene Woodley and Miles Teller play two teens who strike up an unlikely romance, which could appeal to those uninterested in the three action films (2 Guns, 300: Rise of an Empire, and Red 2) opening on the same day.
[Sources: Exhibitor Relations, Deadline]