'Frances Ha' Trailer: Explaining How We Do Things We Don't Actually Do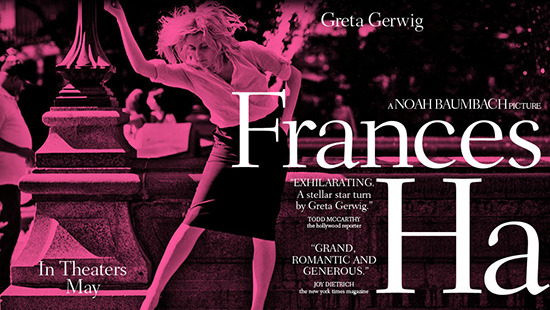 What is Frances Ha about? I've watched this trailer a couple times, and can't quite tell you. Not because this is an Upstream Color situation, where the trailer is rather obscure, and the film it advertises is hardly typical. Rather, this Noah Baumbach film co-written by and starring Greta Gerwig looks like a pretty standard old-school indie, as it follows a young woman (Gerwig) who can't quite get her life together.
There's a synopsis below that will tell you a bit more, but really it's just better to watch the trailer, which is spilling over with Gerwig's winning charm, and the beat of David Bowie's ever-infectious 'Modern Love.'
Frances Ha has a limited opening on May 17. Apple has the trailer.
Frances (Greta Gerwig) lives in New York, but she doesn't really have an apartment. Frances is an apprentice for a dance company, but she's not really a dancer. Frances has a best friend named Sophie, but they aren't really speaking anymore. Frances throws herself headlong into her dreams, even as their possible reality dwindles. Frances wants so much more than she has, but lives her life with unaccountable joy and lightness. FRANCES HA is a modern comic fable in which Noah Baumbach explores New York, friendship, class, ambition, failure, and redemption.