David Lynch Working On New Script, Cast In Daughter's Thriller 'A Fall From Grace'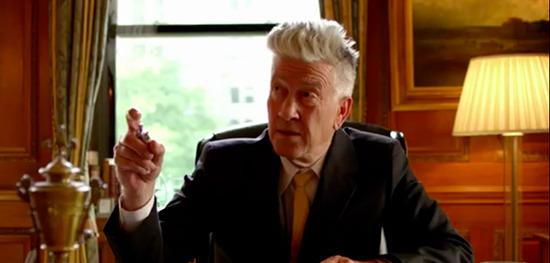 It's easy to be pessimistic about the state of David Lynch's film career at this point. Outside the occasional fashion ad, music video or (admittedly pretty awesome) short film, the guy doesn't now fall back to the movie camera as his primary creative device.
But there are signs that he's not done with film yet. One is the revelation that he's working on a new feature script. And the other is that his occasional acting resume will be bolstered with an appearance in the new film from his daughter, Jennifer Lynch.
The report of Lynch's new script, which is described as "typically dark," came from a New York Times profile on the director/artist. Bob Roth, who is a big part of the transcendental meditation organization of which Lynch is also a member, said the filmmaker is working on the new script. He didn't give more details.
Asked about the effort, Lynch expressed a bit of annoyance, saying "Bobby's got a big mouth," adding "I think people would probably recognize it" when asked about the nature of the story.
Meanwhile, THR got the info about Lynch appearing in A Fall From Grace, which stars Tim Roth as "a St. Louis homicide detective on the trail of a serial killer," with Lynch set to play the detective's father. Paz Vega and Willow Shields are also in the cast.
Jennifer Lynch co-wrote with Eric Wilkinson, and says that the role wasn't written with her father in mind. "But I was thinking of him because he calls up so many powerful and yet fragile elements in my life and because this character is strong but broken down by dementia. So for me, it's perfect."
David Lynch's most memorable turn as an actor was playing FBI Agent Gordon Cole on Twin Peaks, and in the movie Twin Peaks: Fire Walk With Me. He recently appeared on Louie. Here are a couple of Lynch's scenes on Louie: