Quentin Tarantino To Honor 'Dazed And Confused' For Texas Film Hall Of Fame; Plus New Poster For 20th Anniversary Reunion Screenings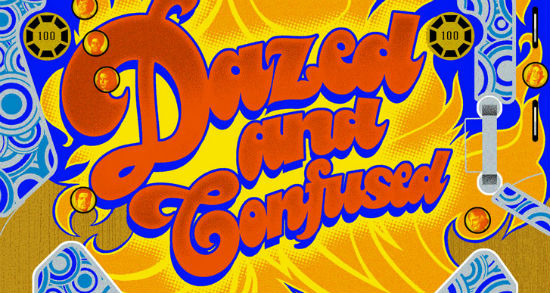 With a cast decades ahead of its time, characters that are both funny and honest, and a story perfect enough to have universal appeal, Richard Linklater's Dazed and Confused is undoubtedly one of the best films of the Nineties.
2013 commemorates the 20th anniversary of the film. To celebrate, the state of Texas is honoring it, along with its writer/director, in a few ways. First up, Quentin Tarantino will attend the 13th Annual Texas Film Hall of Fame Awards and give the film a Star of Texas Award. Then the Austin Film Society will host several screenings of the film with cast and crew in attendance, accompanied by a beautiful, limited edition screenprint by Chuck Sperry. All the info is below.
The awards ceremony itself is a pretty high-end thing so attending is probably not feasible, but you can read more about it here: www.austinfilm.org/tfhof. Tarantino feting the film is incredibly cool, though, considering it's on his top ten films of all time according to Sight and Sound.
The anniversary screenings are very much in the realm of possibility for film fans. They're taking place March 6 and if you visit www.austinfilm.org/dazedandconfused you can purchase tickets now.
Attendees to those screenings will be the first about to buy Chuck Sperry's print, commissioned by Odd City Entertainment. It's a 9 color screen print, 20 x 35, in editions of 240 and 50, with costs $65 and $135. Here's the full poster.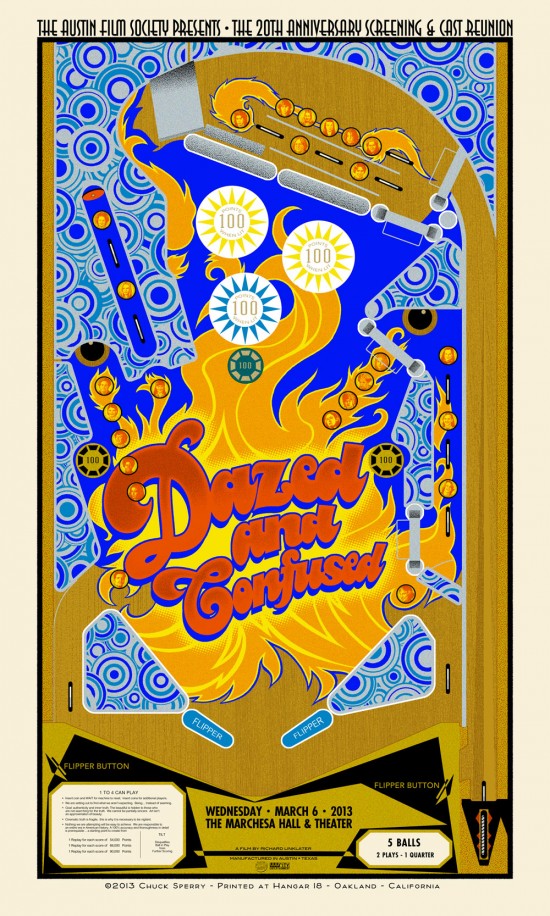 The artist described the poster as follows:
To me, Dazed and Confused presents a pinball storyline structure  and afforded me the opportunity to present the cast in equal weight to emphasize the ensemble nature of the film. They appear as bonus lights on the play table. I reproduced Mr. Linklater's director notes to the actors on  the pinball instruction card. The directions inspire the cast towards spontaneity, truthfulness and in Linklater's words, "100% accuracy and thoroughness in detail", as I sincerely hope is also reflected in my poster design.
Do you think Dazed and Confused deserves this kind of recognition? Is it Linklater's best?