'The Muppets... Again!:' Ricky Gervais Tweets With Pepe, And The Muppets' First Female Puppeteer Revives Miss Piggy's Rival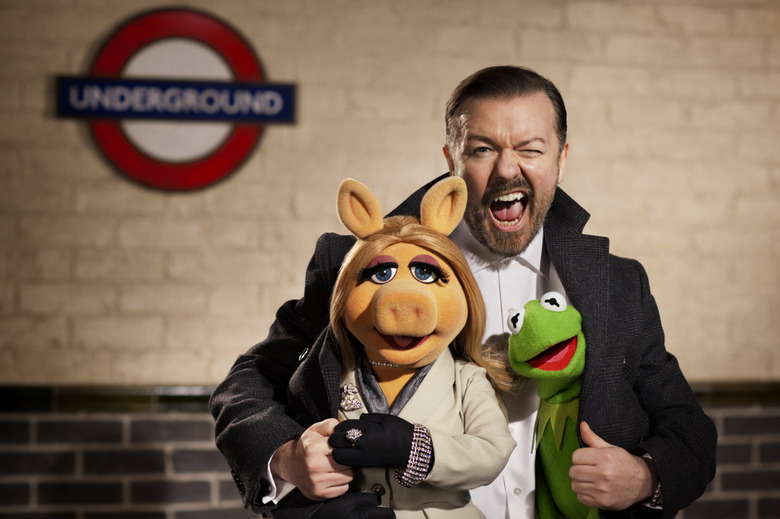 I'm surely not the only person who is over the moon knowing a new Muppets movie is currently in production. The Muppets...Again! reunites director James Bobin with all your favorite Muppets, along with new stars Ricky Gervais, Tina Fey, Ty Burrell and Ray Liotta. It's scheduled for release March 21, 2014.
The latest update is two-fold. First up, a video has surfaced showing Gervais on set, conversing with everyone's favorite prawn Pepe. Next, Bobin has hired Louise Gold, the first female puppeteer on the original Muppet Show, to revive her character Annie Sue, a bitter rival of Miss Piggy. Check out the video and read more below.
Here's Gervais' video, from his YouTube page via The Disney Blog.
Gervais' comic timing, plus the Muppets, equals hilarious.
Next up, Empire Magazine (via ToughPigs) spoke to Bobin about his sequel and he dropped this cool piece of info:
There's a real sense that the Muppets belong here [in London]. In fact we've hired a woman called Louise Gold, who was the only female puppeteer on the original Muppet Show, and we've revived one of her characters, Annie Sue, who was Piggy's rival, a pig that's obsessed with Piggy, and who Piggy doesn't like.
With the rumor that Piggy and Kermit will be married in this sequel, it seems like everyone's favorite pig is going to have a bunch on her plate in the movie. Here's a photo of Gold and Annie Sue from ToughPigs.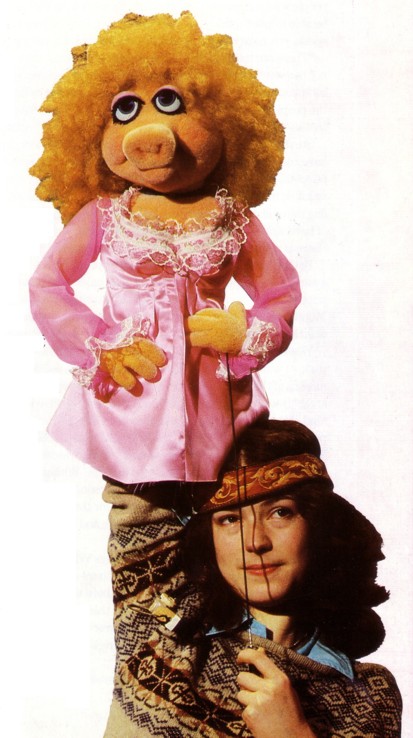 As a recap, here's how Kermit described the plot in an interview:
The idea of this film is that our gang is on this global tour, and we're selling out these grand theaters all over Europe—in Berlin, Madrid, London—but we sort of get into a little bit of trouble when we run across my doppleganger. He's the world's number one criminal, Constantine, and he happens to look an awful lot like me. I won't tell you any more than that, but let's just say mayhem ensues.