Michael Bay's 'Ninja Turtles' Pushed Back To June 2014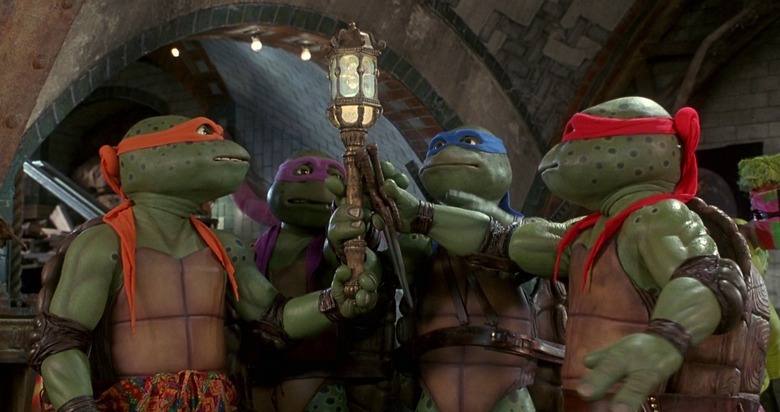 Last summer, we got word that Paramount's Michael Bay-produced, Jonathan Liebesman-directed Teenage Mutant Ninja Turtles reboot had been delayed by a whole six months to retool the script, perhaps in reaction to some of the fan outrage over changes to the turtles' origin story.
Now it's being pushed back yet again, though not by nearly as much. The film is still planned for summer 2014, but will now open later than originally announced. What's more interesting is that the title may have changed. As of last year, it was going by the name Ninja Turtles, but most of the recent reports refer to it as Teenage Mutant Ninja Turtles. Hit the jump to keep reading.
Now, about that title — Paramount and Bay got a good bit of grief last spring when fans freaked out over the decision to drop the "Teenage Mutant" from the title and turn the fearsome foursome into aliens. However, the film is being referred to in various trades as Teenage Mutant Ninja Turtles, and last week on his website Bay abbreviated the title as "TMNT." If Paramount has quietly changed the title back, it stands to reason that the turtles' mutant origins have been re-incorporated as well.
In any case, we're likely to learn more soon as production is scheduled to begin in April. The only cast member announced so far is Bay's one-time nemesis Megan Fox, who'll play the turtles' human pal April O'Neil. The plot is rumored to center around her and Casey (another human), with the turtles appearing in mo-cap CG form.
[Deadline]