TNT Leaves 'Mob City' To Sleep With The Fishes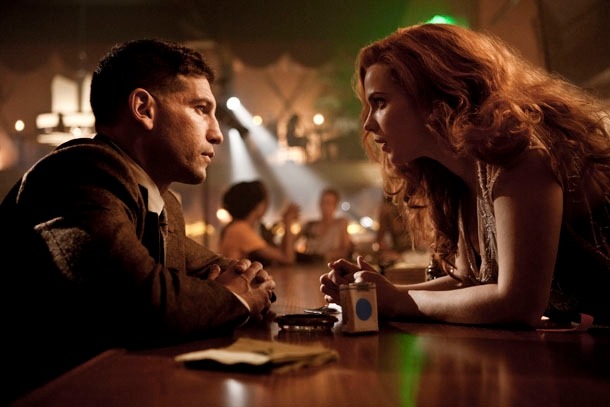 Mob City, the Frank Darabont-directed mini-series based on John Buntin's book L.A. Noir, was not a tremendous hit when it aired on TNT last fall. There were high hopes for the show, but it left critics and audiences only marginally impressed, and notched middling ratings despite an expensive ad campaign.
The six episodes that were broadcast, with Jon Bernthal, Ed Burns, and Neal McDonough in lead roles, represent the initial first "season" plans, but there was always the chance that it would get a second season shot. That won't happen now; TNT said in a statement Monday that it will not order more episodes.
The channel's statement said,
Mob City was created as a three-week television event and we are incredibly proud of the six hours we presented of this remarkable drama. Although the ratings of the limited series haven't warranted more hours we are eager to work with Frank Darabont again and were delighted to bring the vibrant world of Mob City to life.