Guillermo Del Toro Offers Update On 'Dark Universe,' His DC Comics Monster Team-Up Film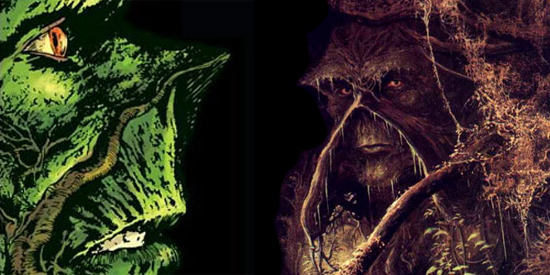 Though Guillermo Del Toro always seems like he has a dozen projects on his plate, very few of them are actively being shot; they're all in various stages of development. From time to time, he dabbles on one or another until new life is breathed into it. He's currently focused on finishing Pacific Rim for a July release, prepping Crimson Peak to be his follow-up and, in an exciting turn of events, pitching his DC Comics monsters team up picture to the studio.
We've heard that team-up film may be called Heaven Sent, then Dark Universe. Some places are now calling it Justice League Dark, but Del Toro confirmed he's set to tell the Warner Bros. executives about it soon. Read some of his ideas below.
Del Toro updated Total Film about the movie while promoting the UK release of the surprise hit Mama:
I am going to be presenting my storyline to DC and Warners of where I want to take this universe. We do have a writer, but until that is firmed up, I have to keep it a secret. I hope it happens...It's going really really well. It's like meeting old friends. I grew up with Demon Etrigan, with Swamp Thing, with Deadman, so these are characters that are near and dear to my heart.
So how exactly does he plan on introducting all these characters in a single team up movie, a problem many feel Justice League could have and The Avengers didn't?
I'd love to use the origins that are proper to each character. I love the idea of Jason Blood as a paladin and a knight.... I love the entire Constantine mythology, the Dead Man mythology, the Alex Holland Swamp Thing mythology. These are really rich things to well, and to dig.
Admittedly, I'm very much in the dark about this world as I didn't grow up with these characters. For you fans out there, do you think this sounds like the right route to take?