Disney To Build Marvel Superhero Area In Hong Kong Disneyland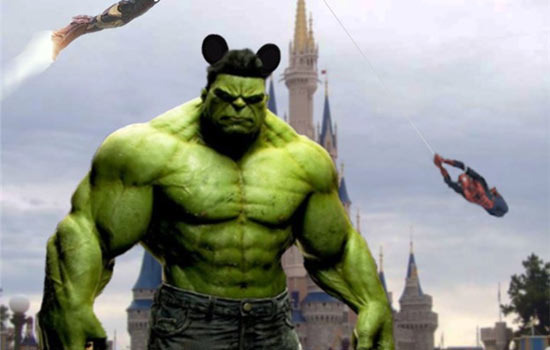 The Marvel invasion of Disney Parks has begun, but it won't happen on this continent. No, the first Disney-owned property to get a full-fledged Marvel themed world will be Hong Kong Disneyland. There's no timeline on when it'll happen or how extensive it'll be, but the news was revealed Tuesday in a conference call discussing the park's 2013-2014 budget. That suggests construction will happen this year or next. Read more below.
The Wall Street Journal (via Inside The Magic) wrote about the news. Here's what the Hong Kong Financial Secretary John Tsang said in the 2013-2014 budget call:
In the coming few years, Hong Kong Disneyland will launch a new night-time parade and put in place a themed area featuring 'Marvel Heroes', the first of its kind in the world.
As successful as Marvel movies are in the United States, they're just as big internationally. Sometimes bigger. Thor, Captain America: The First Avenger and The Avengers all made more money internationally than they did in the United States. Iron Man, Iron Man 2 and The Incredible Hulk all grossed almost exactly the same. The Avengers in particular is the number 13 all-time top-grossing film in China.
Knowing that, knowing Disneyland already completed a major expansion (Cars Land), and knowing they can't put Marvel characters in Orlando (thanks to Universal), starting with one of their international properties makes sense. Hong Kong Disneyland in particular makes the most sense because it's one of their smallest, and least successful ventures. If It's the only place in the world to have a Marvel themed land , it will certainly drive a whole different level of tourism.
But don't fret domestic Disney and Marvel fans. An expansion into Disneyland is all but a forgone conclusion, even if it's just a few rides. They didn't spend $4 billion for nothing.