New 'Iron Man 3' Poster Features A Few New Friends; New Trailer Out March 5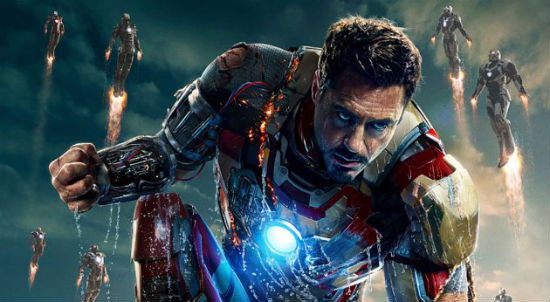 Disney has been releasing character posters for Iron Man 3 just about every week for the past few weeks, leading up to the final mountain of marketing. A new trailer is going to hit next week and with it, expect lots of other material as well. Heralding the trailer, a new poster is now online.
After being leaked for a few hours, a brand new, final theatrical poster for Shane Black's May 3 release has been revealed. It features what once would have been considered a pretty big spoiler, but one we're hearing will be revealed in the final trailer. That trailer will come online March 5 at noon EST. You can wait until then or click below.
The poster was originally leaked on a Tumblr account but Yahoo posted it officially.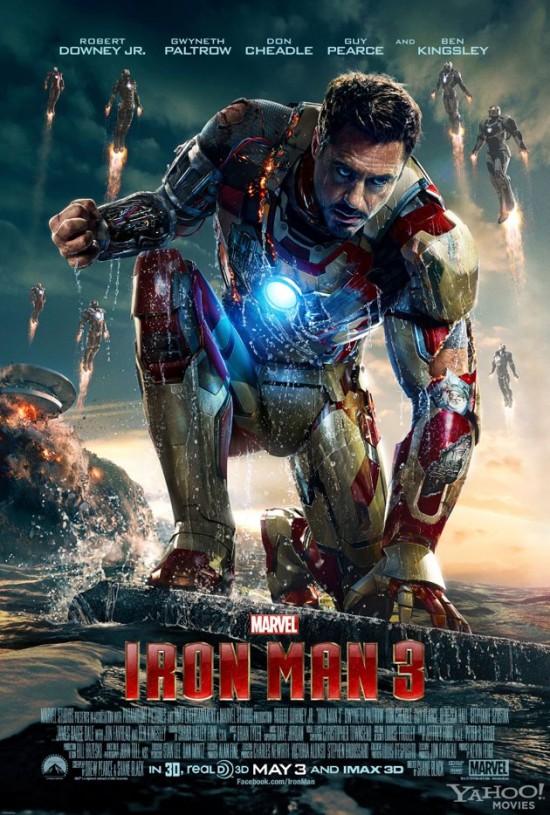 That's Tony Stark, beaten to a pulp, with multiple other Iron Man armors behind him. We've heard for a while the reason his new armor was called the Mark 47 was Stark makes himself an army of 40 Iron Men at some point in the film. This poster suggests that could be true. And as I said, the rumor is that scene – the finale of the film – will likely be featured in the new and final trailer.
Iron Man 3 is directed by Shane Black and stars Robert Downey, Jr., Gwyneth Paltrow, Don Cheadle, Jon Favreau, Guy Pearce, Rebecca Hall, James Badge Dale and Ben Kingsley. It opens May 3.
Marvel's "Iron Man 3? pits brash-but-brilliant industrialist Tony Stark/Iron Man against an enemy whose reach knows no bounds. When Stark finds his personal world destroyed at his enemy's hands, he embarks on a harrowing quest to find those responsible. This journey, at every turn, will test his mettle. With his back against the wall, Stark is left to survive by his own devices, relying on his ingenuity and instincts to protect those closest to him. As he fights his way back, Stark discovers the answer to the question that has secretly haunted him: does the man make the suit or does the suit make the man?