Check Out An Exclusive 'Spring Breakers' Poster, And Design Your Own Too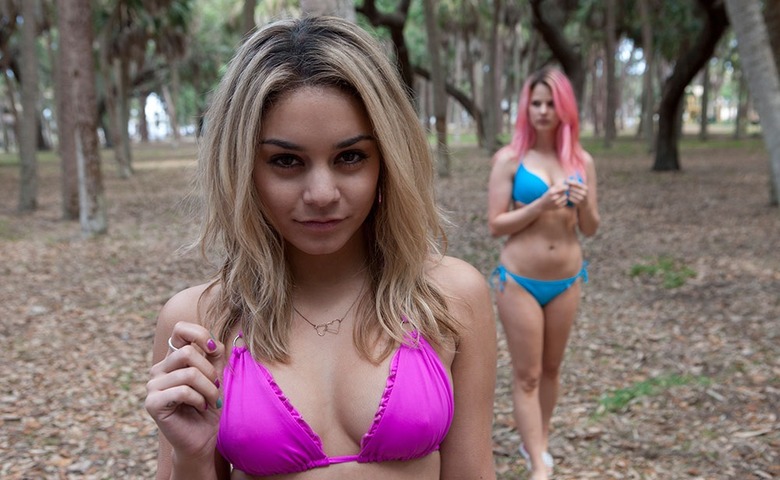 Four young women rob a store in an attempt to enjoy the best spring break ever. Then they team up with a despicable drug dealer, and things get really weird. Those are the broad strokes of Harmony Korine's highly anticipated Spring Breakers, which opens limited March 15 and wide March 22. The film is a colorful, high-octane, ode to excess starring an Oscar nominee (James Franco), two former Disney starlets (Selena Gomez and Vanessa Hudgens) and two more talented young actresses (Ashley Benson and Rachel Korine).
Just watching the trailer for Spring Breakers offers tons of visual stimulation, and the company behind the film is taking that to the next level. They're holding a make your own Spring Breakers poster campaign. To kick it off, we're proud to exclusively debut an awesome poster designed by artist Doaly. Check it out below along with more details on the contest.
Here's the Spring Breakers poster by Doaly, click here for more of his work.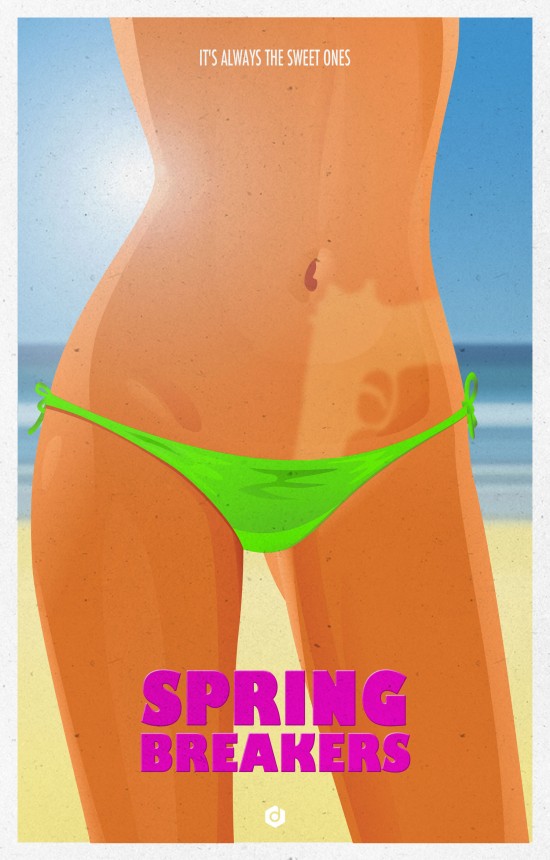 Simple, clean, but a fantastic idea. Follow Doaly on Twitter for more.
Back to the movie, Spring Breakers would like to see what their other fans can do. Take your turn at making your own poster and share it with them on Facebook: https://www.facebook.com/SpringBreakers. The film opens March 15 in NY and LA and March 22 everywhere else.
Brit (Ashley Benson), Candy (Vanessa Hudgens), Cotty (Rachel Korine) and Faith (Selena Gomez) have been best friends since grade school. They live together in a boring college dorm and are hungry for adventure. All they have to do is save enough money for spring break to get their shot at having some real fun.
A serendipitous encounter with rapper "Alien" (James Franco) promises to provide the girls with all the thrill and excitement they could hope for. With the encouragement of their new friend, it soon becomes unclear how far the girls are willing to go to experience a spring break they will never forget.