'Pride And Prejudice And Zombies' Rises From The Grave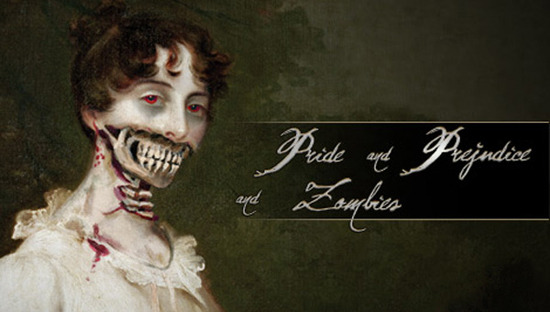 Between 2009 and 2011, LionsGate was trying to assemble a film based on Seth Grahame-Smith's breakout novel Pride and Prejudice and Zombies. The text took Jane Austin's original novel — which is in the public domain — and added zombies, just as the title suggests.
Three directors (David O. Russell then Mike White and then Craig Gillespie) have all flirted with the film and ultimately walked away. Several of Hollywood's most popular young actresses have been linked to or courted for the film, and all have passed, which likely contributed to the ever-shifting directorial choice. David O. Russell wrote a script early on in the process that has remained linked to the project, and now a new financier has backed the project, and will again work from Russell's script. 
Here's the press release:
Panorama Media announced today they are joining Darko Entertainment, Handsomecharlie Films and producer Allison Shearmur in the production of Seth Grahame-Smith¹s worldwide best seller PRIDE, PREJUDICE AND ZOMBIES. The company will come on to produce, finance and will handle foreign sales on the film. Based on the book, the script is written by David O'Russell.
The film will be produced by Darko Entertainment's Sean McKittrick, Natalie Portman, Annette Savitch and Allison Shearmur of Allison Shearmur Productions. It will be executive produced by Darko's Edward H. Hamm Jr., Aleen Keshishian and Panorama's Marc Butan.
The team is currently out to directors, and the film will be packaged for Cannes where Panorama's international sales unit, headed by Kimberly Fox, plans to introduce the title. CAA, which brokered the deal on behalf of the filmmakers, represents the film's domestic distribution rights.
Published by Quirk Books, PRIDE AND PREJUDICE AND ZOMBIES has sold over 1.5 million copies in the US, and has been translated into over two dozen languages.