Superhero Bits: Man Of Steel, Iron Man 3, Batman/Superman, Avengers 2, Big Hero 6, Amazing Spider-Man 2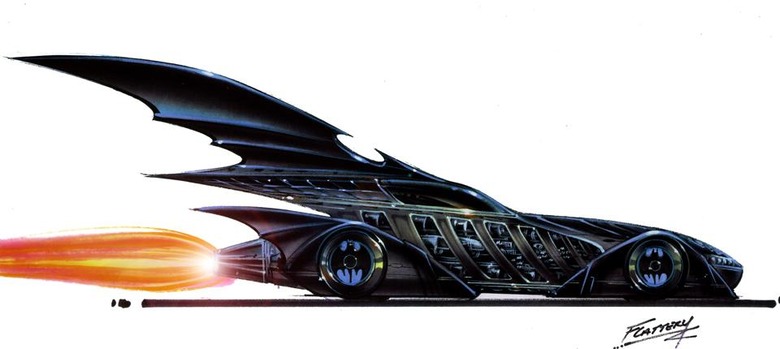 How is Dane DeHaan preparing for The Amazing Spider-Man 2? When will Batman and Superman team up again in comics? What did Joss Whedon say about the tone of The Avengers 2? What does a list of Man of Steel props reveal about the film? Want to see a bunch of cool Batman Returns and Batman Forever concept art? Does the Marvel/Disney film Big Hero 6 have a release date? Has a description of the new Iron Man 3 trailer been revealed? Read about all this and more in today's Superhero Bits.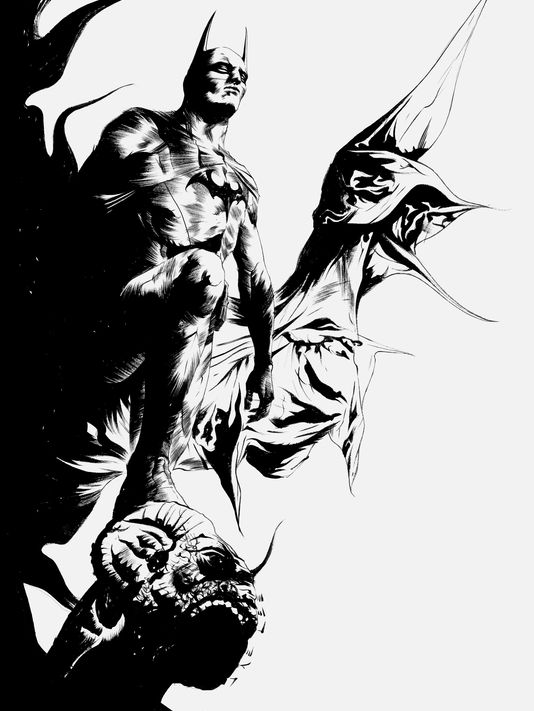 USA Today revealed DC will launch a new Batman/Superman comic book in June.Dane DeHaan talked to the New York Times about preparing for The Amazing Spider-Man 2:
I've been preparing. Right now it's just about getting all my work done and bulking up a little bit. I'll start shooting fairly soon in New York. I work out incredibly intensely six days a week and I eat every two hours. Mostly proteins and veggies. I consume at least 3,000 calories a day. I've already gained seven pounds in six weeks!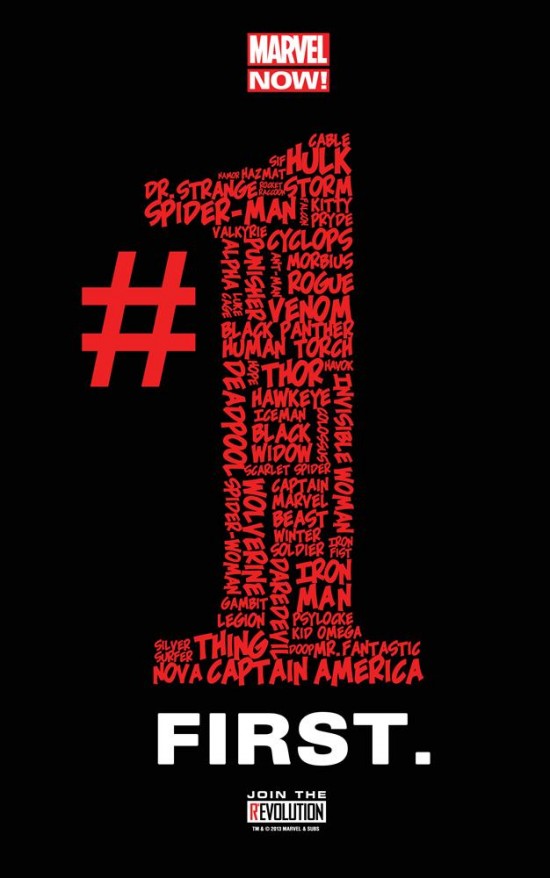 Marvel Comics released this image teasing a major reboot in the coming months.
Speaking to Empire (via Comic Book Movie), Robert Downey Jr. and Kevin Feige talked a bunch about whether or not Downey would return as Tony Stark after Iron Man 3 and Avengers 2. Here's Downey:
There's a little bit of soul reclamation going on. I feel that the first time I played Tony, I did it best. Sorry! The affinity with Tony now is: how do you sustain something? I'm not stupid, I like to play ball, I love the company, I love the character, and the business side of things, I'm not too picky about that either.
Formally Avengeful!! pic.twitter.com/kgkFU7PRPK

— Samuel L. Jackson (@SamuelLJackson) February 25, 2013


Samuel L. Jackson tweeted this image of The Avengers backstage at the Oscars.Joe Carnahan is still working on the script to Nemesis.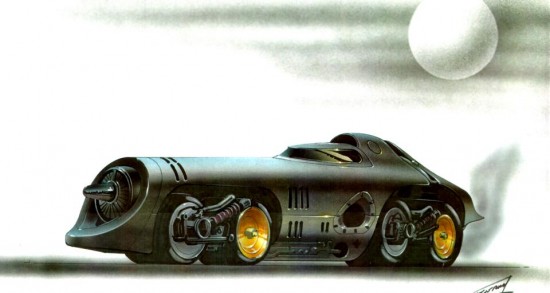 Concept artist Tim Flattery (via CBM) posted a bunch of cool concept art from Batman Returns and Batman Forever, such as this interesting take on the Batmobile.
A list of Man of Steel props on sale at Live Auctioneers (via Comicbook.com) raises some questions of Lois Lane's role in Zack Snyder's film. There's other potential spoiler stuff there too.
Due to the amount of graphics and images included in Superhero Bits, we have to split this post over TWO pages. Click the link above to continue to the second page of Superhero Bits.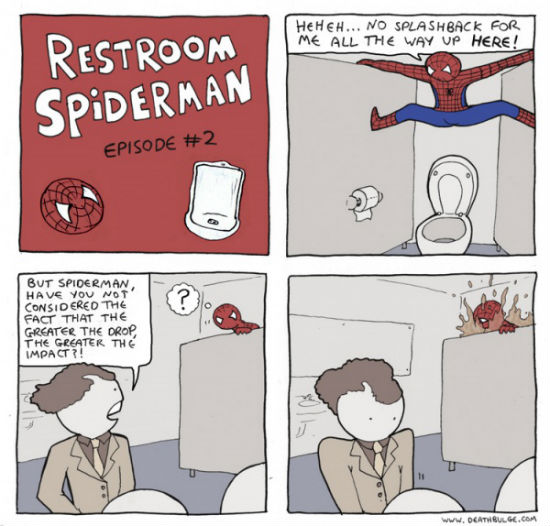 A funny, lowbrow Spider-Man comic by Deathbulge (via Nerd Approved).
Speaking at the premiere of his new film, Joss Whedon was asked about his next film The Avengers 2. He described the movie as follows: "Death, death and death." Thanks to CBM.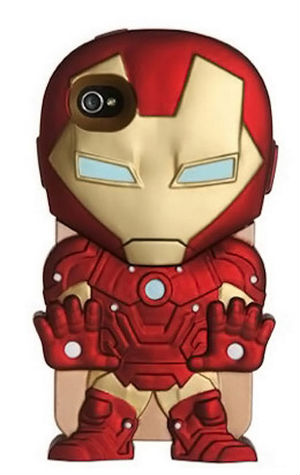 Geek Alerts has a cool Iron Man iPhone case.
Bleeding Cool ran a brief, possible description of the next Iron Man 3 trailer, out soon with Oz The Great and Powerful. The trailer runs 2:25 minutes.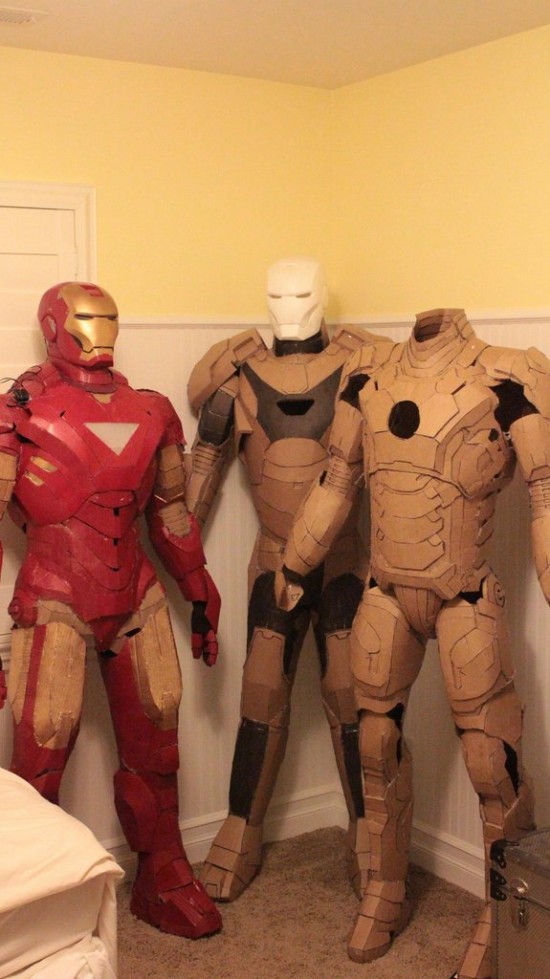 Redditor royal_dump (via Fashionably Geek) made these insane cardboard Iron Man armors.
Big Hero 6, the Marvel/Disney animated film, might have a release date of November 2014 according to Bleeding Cool.Unique Daily points us to the humorous video Black Superheroes by Upright Citizen Brigade.IO9 writes about 8 gross powers Superman didn't know he had.