Here's The New Suit For 'The Amazing Spider-Man 2'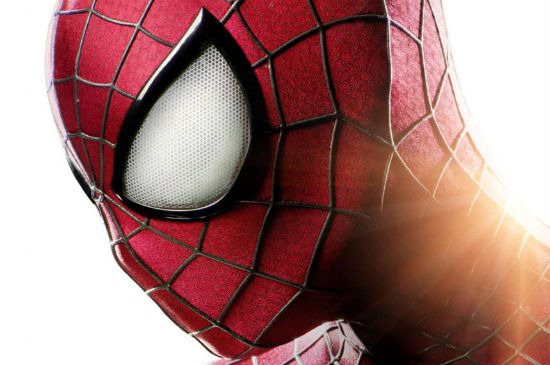 Now that the Oscars are over, Hollywood is happy to remind you what it's really all about: superhero sequels. Sony has released your first look at the new costume for Marc Webb's The Amazing Spider-Man 2, scheduled for release May 2, 2014. The full image is below.
Thanks to Coming Soon for this detailed image. Click for a larger version.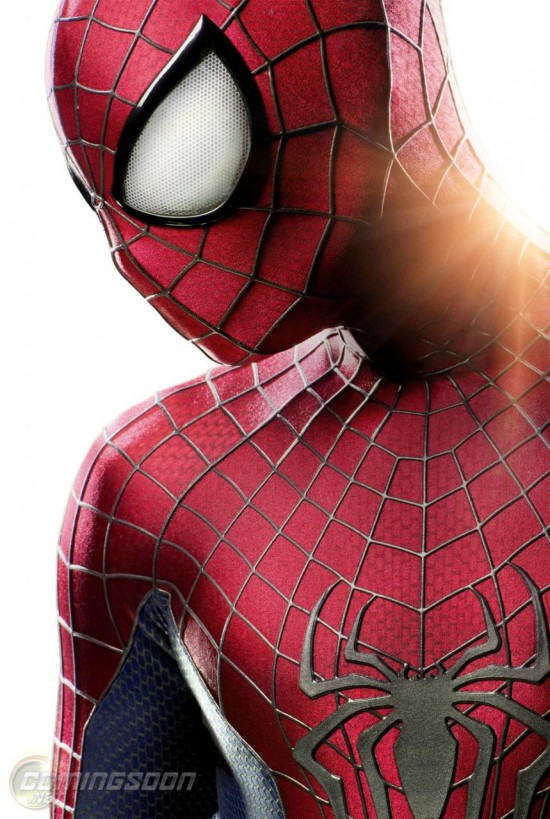 Bigger eyes, different texture, but more or less it's still your friendly, neighborhood Spider-Man. What do you think?
The sequel to last year's critical and box office hit The Amazing Spider-Man, the film stars Andrew Garfield, Emma Stone, Jamie Foxx, Shailene Woodley, Dane DeHaan, Colm Feore, Paul Giamatti, and Sally Field.
In The Amazing Spider-Man 2, for Peter Parker (Andrew Garfield), life is busy – between taking out the bad guys as Spider-Man and spending time with the person he loves, Gwen (Emma Stone), high school graduation can't come quickly enough. Peter hasn't forgotten about the promise he made to Gwen's father to protect her by staying away – but that's a promise he just can't keep. Things will change for Peter when a new villain, Electro (Jamie Foxx), emerges, an old friend, Harry Osborn (Dane DeHaan), returns, and Peter uncovers new clues about his past.
The film is directed by Marc Webb from a screenplay by Alex Kurtzman & Roberto Orci & Jeff Pinkner, with a previous draft by James Vanderbilt, and based on the Marvel Comic Book by Stan Lee and Steve Ditko. Avi Arad and Matt Tolmach are the producers.
The film's key behind-the-scenes team includes director of photography Dan Mindel, production designer Mark Friedberg, editors Pietro Scalia and Elliot Graham, and costume designer Deborah L. Scott.
The latest chapter in the Spider-Man story is set for release in 3D on May 2, 2014.