Quvenzhané Wallis Confirmed For 'Annie'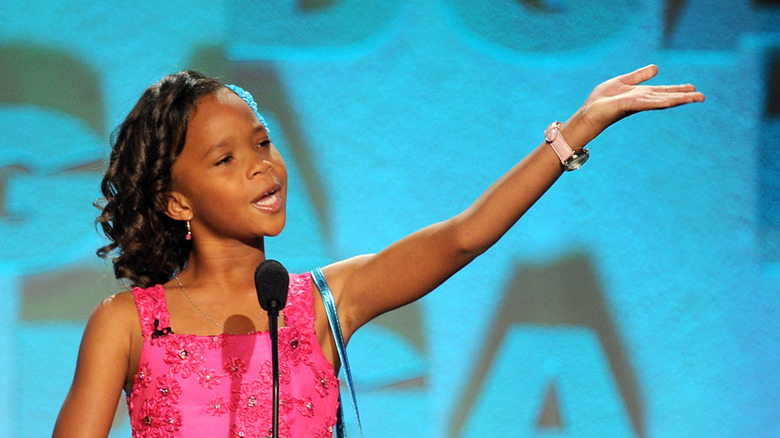 Quvenzhané Wallis went home empty-handed from last night's Oscars, but here's some good news for her. The Beasts of the Southern Wild star has just been confirmed for the title role in Annie, weeks after we learned that she was in the mix.
Though Wallis is the first confirmed actor, Sony's remake of the classic musical already has some notable talent behind the scenes. Will Gluck (Easy A) is directing from a script written by Emma Thompson and rewritten by Aline Brosh McKenna, with Will Smith, Jada Pinkett Smith, and Jay-Z producing. Hit the jump to keep reading.
The new version of Annie takes its inspiration from the popular Broadway musical (itself based on Harold Gray's comic strip Little Orphan Annie), but moves the setting to the present day. The story revolves around a plucky and optimistic orphan who's adopted by billionaire Daddy Warbucks. Gluck is revising the script now to shoot this fall, with a holiday 2014 release date in mind.
The 9-year-old Wallis has a brief resume, but is already on her way to becoming the next big child star. Her lively turn in Beasts made her the youngest Best Actress nominee ever, and she'll next be seen in Steve McQueen's Twelve Years a Slave with Brad Pitt, Michael Fassbender, and Benedict Cumberbatch.