Lisa Cholodenko Won't Make 'Alexander And The Terrible, Horrible, No Good, Very Bad Day'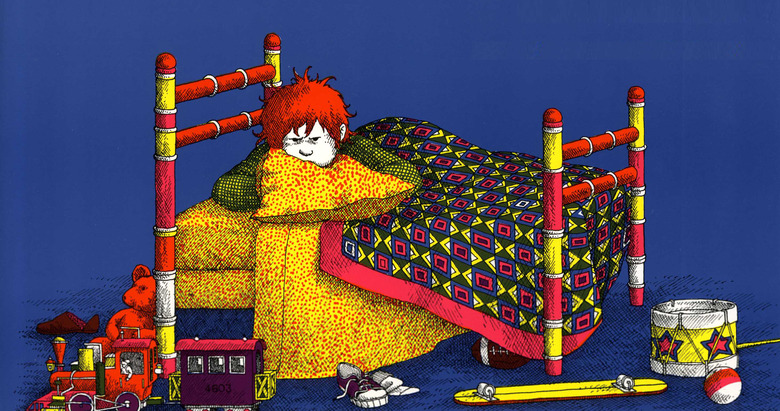 The cinematic adaptation of Alexander And The Terrible, Horrible, No Good, Very Bad Day isn't having such a hot day itself. Director Lisa Cholodenko has just exited the project, about two years after she initially signed on. This isn't the first setback for the film, which found a new home at Disney last fall after Fox dropped it over budget concerns. On the bright side, Steve Carell remains attached to star as Alexander's father. More details after the jump.
Cholodenko's reasons for leaving are unclear, but her decision doesn't seem to have pushed the project too far off track. Disney reportedly still plans to shoot this fall, and has already begun looking for a new director. The film likely won't have too much trouble on that front. The original children's book by Judith Viorst remains well loved today, four decades after its initial publication. It also happens to have two sequels, which spells franchise potential.
But we're getting ahead of ourselves. First, Disney will have to make a movie worthy of getting sequelized. Despite its enduring popularity, Viorst's book may not be the best fit for a feature-length adaptation because it's very short — just 32 pages, much of which are taken up with drawings. Picture books can be turned into successful films, as seen with Cloudy With a Chance of Meatballs, but too often they wind up needing some heavy padding to get to feature length. The film already has a script, by Cholodenko and Rob Lieber, but it may get reworked when the next director takes over.
Here's a summary of the book, for the uninitiated.
"I went to sleep with gum in my mouth and now there's gum in my hair and when I got out of bed this morning I tripped on the skateboard and by mistake I dropped my sweater in the sink while the water was running and I could tell it was going to be a terrible, horrible, no good, very bad day." So begin the trials and tribulations of the irascible Alexander, who has been earning the sympathy of readers since 1972. People of all ages have terrible, horrible days, and Alexander offers us the cranky commiseration we crave as well as a reminder that things may not be all that bad. As Alexander's day progresses, he faces a barrage of bummers worthy of a country- western song: getting smushed in the middle seat of the car, a dessertless lunch sack, a cavity at the dentist's office, stripeless sneakers, witnessing kissing on television, and being forced to sleep in railroad-train pajamas. He resolves several times to move to Australia.