Adam Sandler's Next Film Will Be A Return To Romantic Comedy, Possibly With Drew Barrymore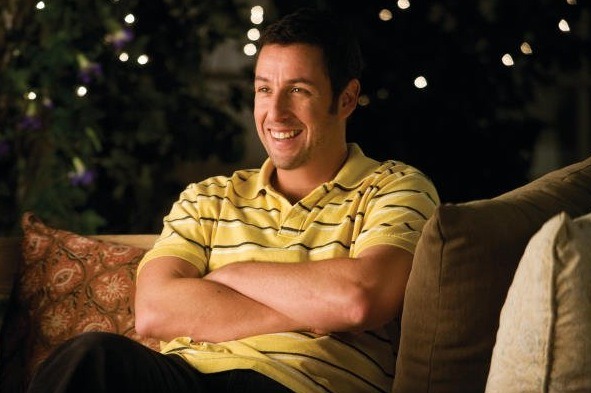 After a few years attempting to return to his gross-out roots, Adam Sandler's next film drops him back into a more female-friendly genre: romantic comedy. Sandler will next star in an untitled Warner Bros. comedy about two families forced to deal with each other. Ivan Menchell and Claire Sera wrote the original draft, a director search is underway and Drew Barrymore has been approached to play the female lead. The duo have had on-screen romantic success before, in The Wedding Singer and 50 First Dates.
Though Sandler was expected to make a western called The Ridiculous 6 before anything else, script revisions have pushed that movie back and this will be next for him. Filming begins in May. Read more about the film below.
According to Deadline, here's the logline for Sandler's latest:
After a disastrous blind date, Jim and Lauren find themselves, each with their kids from a previous marriage, stuck together in a resort for families. Despite everything they can do to resist, the attraction grows between the two, and their kids benefit from the growing relationship.
Sounds pretty standard with enough room to please both the hard core Sandler fans as well as rom-com fans. Those Sandler fans, though, are in need of something to really embrace after a string of disappointments.
Do you think this sounds like a Sandler hit? Should the studio go with Barrymore or do we want to see Sandler with another woman?