Scott Cooper And Leonardo DiCaprio Get On 'The Road Home'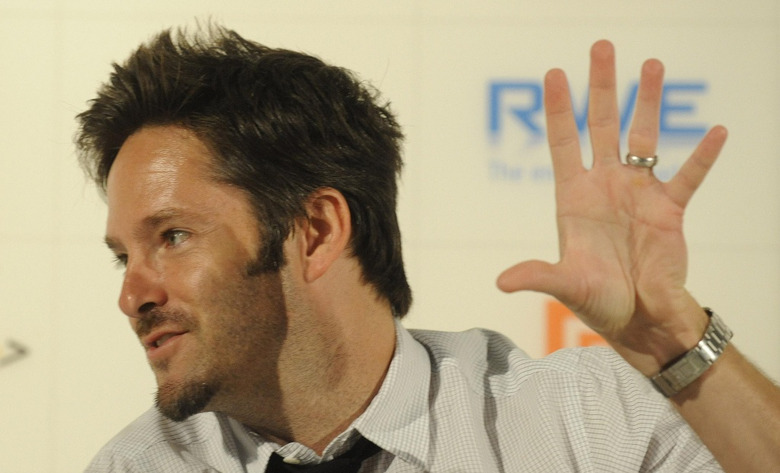 So much for Leonardo DiCaprio's plans to take a break from Hollywood — he may have already found his next role. The Django Unchained actor is set to produce and possibly star in The Road Home, an adaptation of an upcoming novel by Michael Armour. The project is set up at Warner Bros. with Scott Cooper (Crazy Heart) on board to write, direct, and produce. Hit the jump to keep reading.
Cooper and DiCaprio first worked together on Out of the Furnace, which DiCaprio produced and Cooper wrote and directed. DiCaprio was attached to star in the project at one point, when Ridley Scott was planning to direct, but Scott eventually departed and DiCaprio opted to just produce. Out of the Furnace is expected to hit this fall, with Christian Bale, Woody Harrelson, and Zoe Saldana starring.
Cooper broke out in 2009 with Crazy Heart but took his time settling on Out of the Furnace as his next feature effort. It's not clear yet whether The Road Home will go next, as he's been linked to several other movies over the years. That includes the William Styron adaptation Lie Down in Darkness and the former Noah Baumbach project The Emperor's Children.
DiCaprio has two films due out this year, Martin Scorsese's The Wolf of Wall Street and Baz Luhrmann's The Great Gatsby. Before he began making noises about a possible hiatus, he had a few other projects gestating, including the fact-based serial killer saga The Devil in the White City.