Live-Action 'Ben 10' Adaptation Adds Black List Screenwriter Ryan Engle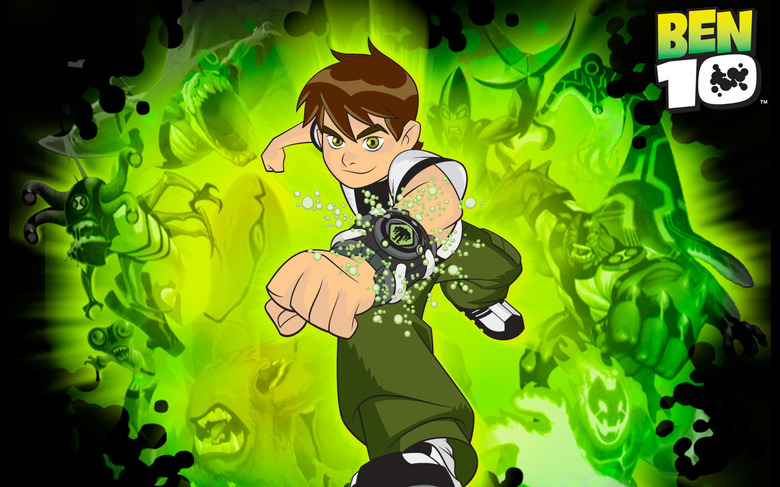 With movie adaptations being made of every book, TV series, video game, action figure, and boardgame in sight, it was only a matter of time before Cartoon Network's Ben 10 found its way to the big screen. Joel Silver signed on to make a live-action feature version of the popular sci-fi series back in 2011, and while there haven't been a ton of updates since then it's now taking a step forward as up-and-coming writer Ryan Engle boards. Hit the jump to keep reading.
For the uninitiated, Ben 10 follows a boy named Ben Tennyson, who comes across a watchlike device called the Omnitrix that allows him to take on ten different alien forms. The franchise started out as a Cartoon Network animated series in 2008, and has since yielded three more series, three animated TV movies, two live-action TV movies, numerous video games, toy lines, and comic books. Along the way, it's also picked up two Emmys.
THR writes that Engle will be working off of a previous draft of the script by Albert Torres (Henry Poole Is Here). Engle is relatively new on the scene, but gained some notice a couple years back when his screenplay On a Clear Day landed on the Black List. Since then, he's also been hired to work on New Line's video game adaptation Rampage and New Regency's comic book adaptation The New West. He worked with Silver on the set of Non-Stop, the upcoming Jaume Collet-Serra thriller starring Liam Neeson.
Cartoon Network is backing the development of the Ben 10 movie. As of 2011, the project seemed likely to find a home at Warner Bros., but the film is not currently set up at any studio. Silver's hope is to turn Ben 10 into a tentpole franchise starter aimed at kids. No casting or release date has been announced as of yet.