'Kiss Of The Damned' Red-Band Trailer: Life As A Vampire Means Trouble Every Day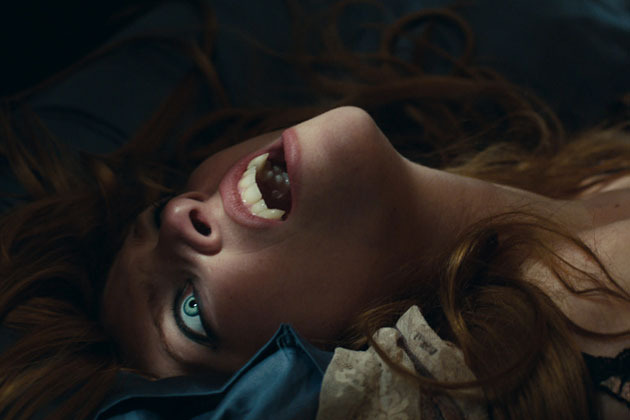 It had never occurred to me that someone might make a film that effectively served as the midpoint between Twilight and the art-house "vampire" weirdness of Trouble Every Day. But here we have a bloody, vaguely sexual red-band trailer for Kiss of the Damned, and the film from Xan Cassavetes plays almost exactly like that.
Check out the trailer for the SXSW midnight entry below.
Oh, and the song that recurs though the trailer is 'Wucan,' by the great Black Mountain:
Kiss of the Damned will be at SXSW next month, and opens on May 3.
Beautiful vampire Djuna tries to resist the advances of the handsome, human screenwriter Paolo, but eventually gives in to their passion. When her troublemaker sister Mimi unexpectedly comes to visit, Djuna's love story is threatened, and the whole vampire community becomes endangered...