David O. Russell Follows Jennifer Lawrence To 'The Ends Of The Earth'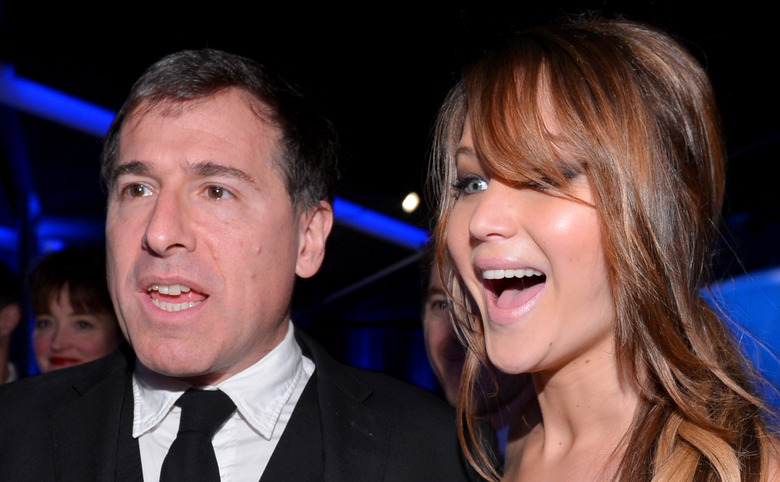 Silver Linings Playbook duo Jennifer Lawrence and David O. Russell can't get enough of each other, apparently. Just yesterday, the Oscar-nominated actress boarded Russell's next, an untitled movie about the Abscam sting of the '70s. Now we have word that he's joining her in The Ends of the Earth, a fact-based love story by Argo scribe Chris Terrio about an oil tycoon and the affair that upends his life. Hit the jump to keep reading.
The project is set up at the Weinstein Co., and will be comparable to Django Unchained in terms of its budget (so, about $100 million) and scope. Lawrence has been signed on to play Lydie since last summer, while Russell just signed his deal last night. No other stars have been announced. Considering Russell's recent patterns, though, I wonder if we'll see some of his old favorites among the cast.
The question now is when production can get going. Lawrence has a rather busy few months coming up, as she'll jump from Russell's Abscam pic straight into shooting X-Men: Days of Future Past. After that, she'll spend some time promoting the release of The Hunger Games: Catching Fire. As for Russell, he never seems to have any shortage of pending projects. Aside from the Abscam movie, which is definitely a go, he's also been linked to a Buddy Cianci biopic and the Navy SEAL flick American Sniper.
[Source: THR]