Watch The Oscar-Nominated 'Simpsons' Short Film 'The Longest Daycare'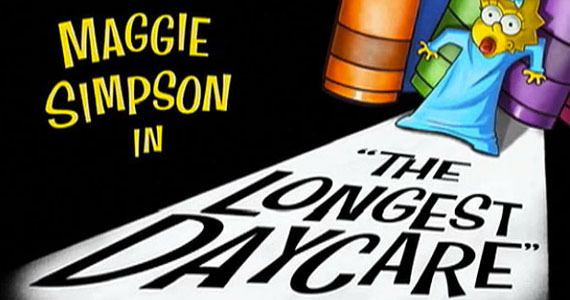 Family Guy creator Seth McFarlane might be hosting this Sunday's Academy Awards, but his rival cartoon is actually up for an Oscar. The Longest Daycare, the Simpsons-inspired short film starring Maggie Simpson that played in front of this summer's Ice Age: Continental Drift, is one of the nominees for Best Animated Short. We've already seen a short trailer for the film, but it's now online in its entirety. 
Thanks to Vulture for the heads up.
With Maggie Simpsons vs. Disney's Paperman, Best Animated Short has a few major contendors this year. Should be a fun category. What did you think of The Longest Daycare? Can it win?
(Also, to be fair to Seth McFarlane, his film Ted is nominated for an Oscar: Best Original Song. It's not like he got shut out.)