Christian Bale Climbing 'Everest' For 'Contraband' Director Baltasar Kormákur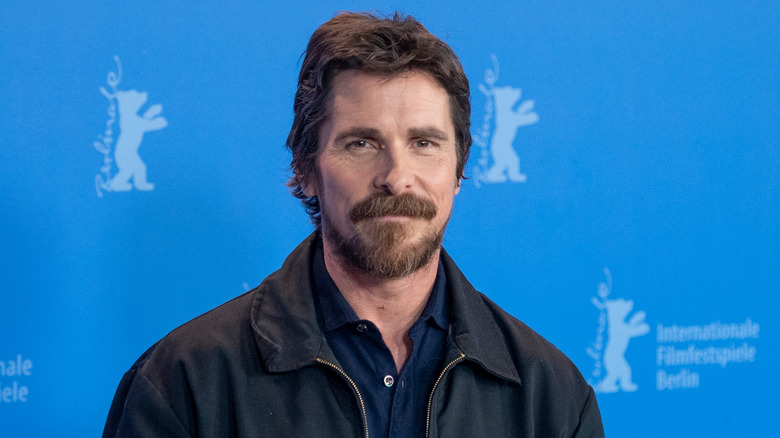 Asatur Yesayants/Shutterstock
Christian Bale is leaping from the rooftops of Gotham to the summit of Mount Everest. The actor is in early negotiations to board Baltasar Kormákur's Everest, about the ill-fated 1996 expedition to scale the notorious peak. Disaster struck the climbers in the form of a blizzard, killing eight people over two days and helping to make 1996 the deadliest year ever for Mount Everest. 
This Everest is a distinct project from Sony's Everest, which has Doug Liman attached to direct. That picture stars Tom Hardy as mountaineer George Mallory, who in the 1920s made three attempts to become the first person to climb Mount Everest.
The Wrap stresses that neither Bale's nor Kormakur's deal has closed yet, but both seem like strong choices given the material. Kormákur is just coming off of The Deep, about a famous 1984 shipwreck off the coast of Iceland's Westman Islands. His other recent films include last year's Contraband, starring Mark Wahlberg, and the upcoming 2 Guns, also starring Wahlberg.
Bale is said to be circling the lead role. Character specifics have not been revealed, but the drive and athleticism he's shown in other parts would make Bale well suited to play a mountain climber tackling one of the sport's toughest challenges. Bale has two Terence Malick films (Knight of Cups and an untitled feature) and Scott Cooper's Out of the Furnace due out in the near future. He's next slated to shoot David O. Russell's Abscam pic this spring.
If all falls into place, Everest will shoot this summer. Aside from some establishing shots taken in Nepal, the bulk of the filming will take place in Kormakur's native Iceland. That, of course, makes the "summer" part pretty important — production needs to get moving so it can take advantage of the country's warmer months.