Mike Birbiglia To Follow 'Sleepwalk With Me' With 'My Girlfriend's Boyfriend'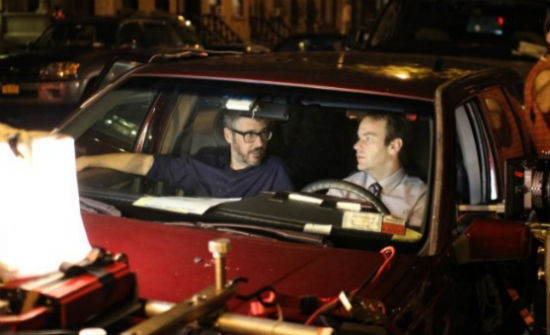 If you haven't seen Mike Birbiglia's film Sleepwalk With Me, it's a good experience that is now available to stream on Netflix in the US. The movie, which follows the writer/actor/director's formative experiences as a stand-up comedian, premiered last year at Sundance, and turned into a tidy little, er, sleeper hit. Doesn't hurt that it was produced by Ira Glass, whose NPR show This American Life has no small influence.
Birbiglia is now talking about his next film project. It will adapt his current stand-up solo show, which was seen on stage under the title My Girlfriend's Boyfriend.
The comic talked to THR in a "state of your career" interview, and explained his next film:
I'm writing a screen adaptation of [his most recent stand-up act] My Girlfriend's Boyfriend. Which will have a different name, but that was the jumping-off point. I'm working on that right now, and I'm shooting a concert special of My Girlfriend's Boyfriend in about a month from now, and that should come out in the fall.
Ticket agents for the 2011 show explain the stage performance as follows:
In Mike Birbiglia's My Girlfriend's Boyfriend, Mike shares a lifetime of romantic blunders and miscues that most adults would spend a lifetime trying to forget. On this painfully honest journey, Birbiglia struggles to find reason in an area where it may be impossible to find — love.
Sleepwalk With Me was also adapted from a one-man Off-Broadway show. The best qualities of that show (and movie) were Birbiglia's own honesty about his abilities and reasons for making certain decisions that impacted other people — especially his girlfriend-turned-fiance. There is a particular manner of revealing ugly secrets about oneself that allows us to both empathize with and be entertained by the revelation, and Birbiglia hits that tone spot-on.