Man Builds 140-Square Foot Recreation Of The Battle Of Hoth In Living Room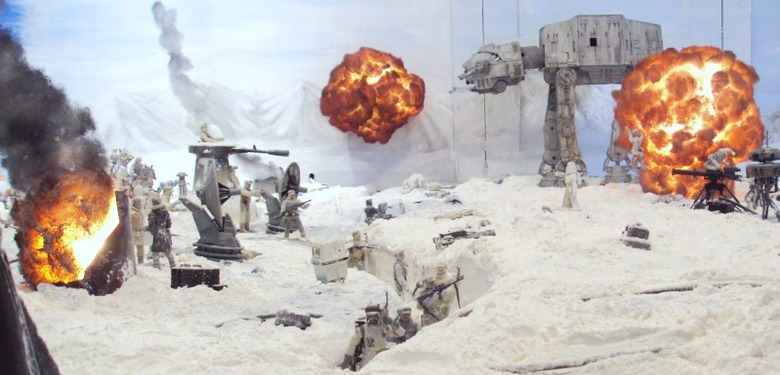 Think you're a Star Wars fan? You've got nothing on Barry. Barry turned one of his rooms, the entire room, into a 140 square-foot recreation of the Battle of Hoth from The Empire Strikes Back. From AT-ATs and Snowtroopers, to Snow Speeders and explosions; it's all there in painstaking detail.
Check out photos and even a video below.
Thanks to Nerd Approved for the the heads up. Here are some photos.
And here is the video.
You can see more at Barry's Facebook. Can you even imagine the dedication this took? Think this guy is excited for Star Wars Episode VII?