Tim Burton And Danny Elfman To Present One-Time Concert In London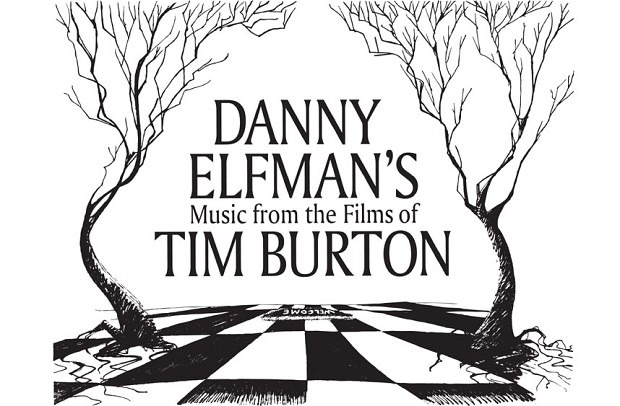 Danny Elfman and Tim Burton fans might want to start looking up flights to London. On October 7, the composer and director, whose previous collaborations include Beetlejuice, Batman, Edward Scissorhands and The Nightmare Before Christmas, will team up for a one-time only performance. Elfman will sing for the first time in almost two decades as the BBC Concert Orchestra performs music from all those films and more. Ticket info is below.The Telegraph (via First Showing) broke the news of the concert, which will take place at the Royal Albert Hall in London. Click here for tickets and more info. Here's the description:
The Royal Albert Hall will host an exclusive World Premiere of Danny Elfman's music from the films of Tim Burton.
Conductor John Mauceri has collaborated with composer Danny Elfman and visionary Hollywood film maker Tim Burton to create a unique filmic experience, blending music and visuals to celebrate the long standing partnership of two of Hollywood's top players.
This live concert features Danny Elfman's famous Tim Burton film scores brought to life on stage by the BBC Concert Orchestra, enhanced by visuals on the big screen of Burton's original sketches, drawings and storyboards.
With a range of films from a fascinating back catalogue of classics including Beetlejuice,Batman, Edward Scissorhands, The Nightmare Before Christmas, Alice in Wonderland and Frankenwienie, this concert explores the collaborative relationship between music and storytelling and the process and importance that this has in filmmaking.
The aforementioned signing will mainly be comprised of songs from The Nightmare Before Christmas, for which Elfman provided the signing voice of Jack Skellington. He was also the lead singer of hit Eighties band Oingo Boingo, who appeared in the movie Back to School.
Do you think Burton and Elfman will tour this show? Maybe film it for a DVD?