WGA Awards Go To 'Argo', 'Zero Dark Thirty'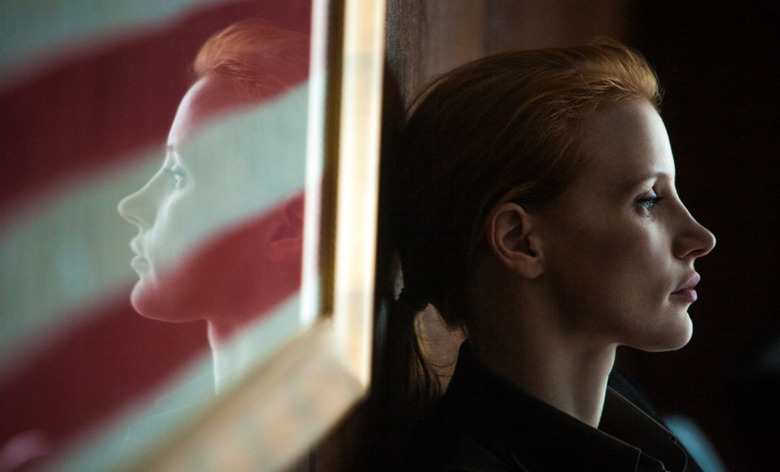 In the last major pre-Oscars guild awards, the WGA followed the PGA, the DGA, and the SAG (not to mention the HFPA, the BAFTA, and most every other film-related acronym you can think of) in feting Argo, this time for the excellent adapted screenplay by Chris Terrio. Mark Boal's Zero Dark Thirty nabbed the original screenplay award, but at this point Argo seems a virtual lock to pick up Best Picture come Sunday.
Meanwhile, Malik Bendjelloul's documentary Searching for Sugar Man continued its winning streak, while critical faves Breaking Bad, Louie, and Girls all emerged victorious in the television categories. Hit the jump to see the winners.
All of the film winners are listed below, along with highlights from the TV awards. For the full list, which also includes trophies for Mad Men, Modern Family, The Simpsons, Portlandia, and Assassin's Creed III: Liberation, head to the WGA website.
WGA Screen Categories
Original Screenplay: Zero Dark Thirty, written by Mark Boal
Adapted Screenplay: Argo, written by Chris Terrio
Documentary Screenplay: Searching for Sugar Man, written by Malik Bendjelloul
WGA Television Categories
Drama Series: Breaking Bad, written by Sam Catlin, Vince Gilligan, Peter Gould, Gennifer Hutchison, George Mastras, Thomas Schnauz, Moira Walley-Beckett
Comedy Series: Louie, written by Pamela Adlon, Vernon Chatman, Louis C.K.
New Series: Girls, written by Judd Apatow, Lesley Arfin, Lena Dunham, Sarah Heyward, Bruce Eric Kaplan, Jenni Konner, Deborah Schoeneman, Dan Sterling
Long Form – Original: Hatfields & McCoys, Nights Two and Three, teleplay by by Ted Mann and Ronald Parker, story by Bill Kerby and Ted Mann
Long Form – Adapted: Game Change, written by Danny Strong